The Power of a Learning Journey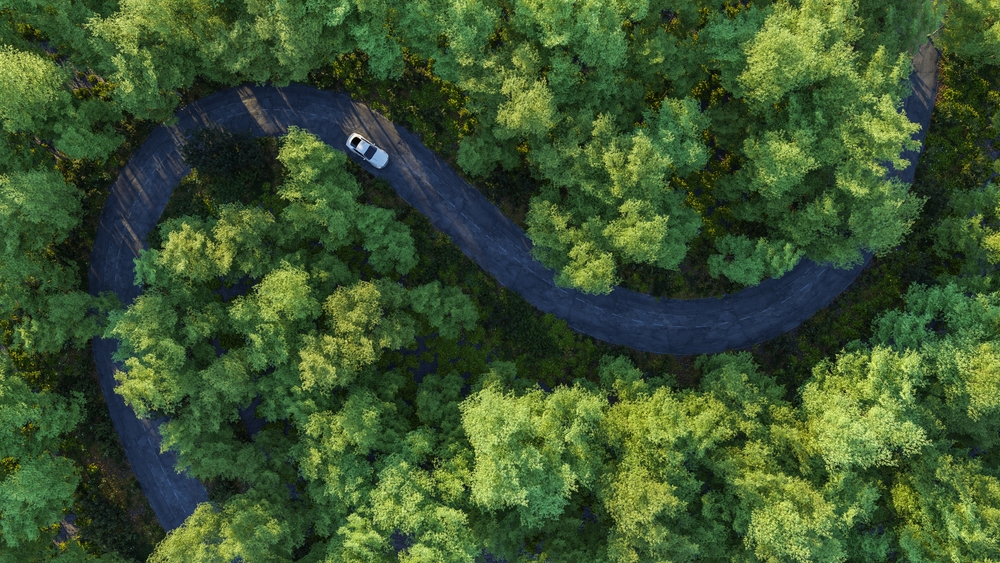 Family philanthropy benefits enormously from continuous inquiry. But it can be challenging to identify paths to deepen knowledge, explore new ideas, and ultimately, build a culture of curiosity. Embarking on a learning journey—a series of experiences designed to better understand your role in the funding landscape and how to improve your work—can be a creative and inspirational way to promote reflection and instill a culture of exploration and growth. A well-crafted learning journey has the power to strengthen and expand knowledge, build confidence, and deepen relationships. Learning journeys enhance the power of collective learning within families and with the causes and communities you serve.
A learning journey can be an opportunity to familiarize yourself with trends and developments in the field—including new players and challenges—and determine where you can have the most impact in an ever-changing ecosystem. Additionally, they are a way to explore the art and science of grantmaking, from pathways to expanding general operating support and other trust-based philanthropy approaches to values-based investing and limited life foundations. Funders frequently resist structured or intentional learning because of concerns about cost and time, or they simply may not be in the habit of incorporating learning into a regular cycle and practice. But learning should be central to your work, not an afterthought. It can often be the most imaginative way for your family to explore, connect, grow, and embrace philanthropy together. Collective learning as a family is at the heart of family philanthropy and can be a level setting process to ensure that all of your current (and, in some cases, prospective) board members have a baseline knowledge on a particular topic to work from. It can also help ensure that next generation trustees find their voice. The goal is to create a culture of continuous and collective learning.
Major benefits of a thoughtful learning journey are the following:
Learning journeys encourage more generous and impactful giving by opening your minds to new possibilities and questions. These can include new and innovative funding opportunities; creative and inclusive approaches to investments and governance; and other tools.
They help funders move from pure monitoring and evaluating of grantees to more authentic engagement with the communities with whom you partner. This shift can help counterbalance the inherent power dynamics at play in the field and deepen humility about one's role in it.
They prepare the next generation to step into this work. Even for a longstanding philanthropic family, it is important to ensure the next generation has actual experience and training to become effective funders.
For all these reasons, a learning journey can provide inspiration to bring more commitment, engagement, and joy to the work. Ideally, your learning journey will create an environment where your board and staff better understand how you operate while simultaneously cultivating open mindedness and curiosity.
Designing a Learning Journey
The form and structure of learning journeys can and should vary to embrace different learning styles and objectives. Webinars tend to be the most cost-effective and efficient means for a donor to learn on their own time—but webinars have a number of important limitations and are only one tool of many. Other possible elements of an effective learning journey might include a series of curated readings developed over time or a field scan commissioned to deepen learning in a domain in which a donor funds. A personalized study tour involving one-on-one meetings with thought leaders, preferably accompanied by a series of curated readings, is often highly effective. Dedicating board meeting time to inviting in experts on given issues, holding a pre-board dinner to hear from individual speakers, or inviting a panel to brief a board are other ways to create successful learning journeys, and can be particularly impactful if designed as a regular practice to create a planned arc of learning.
I have helped design learning journeys to support families move toward new governance models by exposing them to how other families have managed transitions gracefully and respectfully over time. I have supported other foundations accelerate their strategic planning process by providing a series of brief background readings on issues such as trust-based philanthropy and scaling, and then designing one-on-one curated learning sessions that dive deeper into the concepts introduced in the readings. I've also organized travel study trips for groups of funders wanting to explore new regions or see programs in the field, whether in regions they already know or in more remote locations. Often these trips not only help funders see issues or problems with "new eyes" but also provide stimulating ways of making connections not thought of before or open their imaginations to the importance in funding in new places.
Collaborating as a Board
Boards benefits greatly from collective learning journeys. When the entire board participates in a learning journey, it helps create a greater overall baseline understanding of issues and topics, which in turn allows all board members to be equipped to participate fully in board discussions and deliberations. Board learning journeys can also enhance bonds and understanding between board members with different life experiences and levels of expertise. Learning journeys can also promote more vulnerability and help all board members recognize both what they know and what they don't know. Such awareness can help foster greater humility as grantmakers and create space for better conversations both within boards and between boards and the communities you serve.
Collaborating with Other Funders
A learning journey is also an excellent way to engage groups of funders who are exploring their philanthropy to travel and compare notes together. By engaging in a joint learning journey, funders can tap into the collective intelligence of the entire group while also gaining insights into diverse issues and strategies to address a given problem. Often these trips can help unlock new funding approaches, pathways to collaboration or "aha moments" in ways that even diligent readings of updates in the field cannot match. Of course, funders who give in similar regions or to similar issues can gather and learn together without having to travel in other ways, including short in person sessions.
Characteristics of Dynamic Learning Journeys
Creating an optimal learning journey requires time and thought, including consideration of what is most important for a funder to learn at any given point in time. Ideally, a learning journey:
includes curated materials and dynamic to engage the heart and mind in a variety of ways;
combines elements of joy and exploration while also cultivating serious self-reflection;
goes beyond a random series of one-off meetings, talks, and events; instead, it has a beginning, middle, and end with an arc of exploration and ample time for internal reflection, assessment, and synthesis;
inculcates a funder with a goal of lifelong learning, as well as a renewed commitment to and energy for philanthropy;
and respects and honors all those who support the process, including being mindful of their time and providing honoraria to those with whom the funder interacts.
Designing a thoughtful learning journey takes time upfront, but the long-term results are more than worth it. A learning journey that unlocks a funder's curiosity, imagination, and commitment to give more and give with greater knowledge more than pays for itself in both short-term and long-term outcomes.
In your experience, what have you learned when engaging in, encouraging participation in or designing a learning journey? And how can we make these lessons more ubiquitous in the field? In the coming months, I will be partnering with NCFP to develop a more comprehensive guide to building learning journeys. Please reach out to me or NCFP if you have comments, questions, or feedback.
Christine Sherry is the founder of Sherry Consulting.
---
The views and opinions expressed in individual blog posts are those of the author(s) and do not necessarily reflect the official policy or position of the National Center for Family Philanthropy.