This workshop, exclusively available for members of NCFP's Community Foundations Family Philanthropy Network, is an excellent opportunity to learn from your peers and build professional skills! Network members may register up to five staff member attendees at no cost.
Featured Event Content
Impact Evaluation of Greater Houston Community Foundation's Next Gen Programming
The future of philanthropy will be shaped in profound ways by the emerging group of next gen donors. This means the learning journeys that these donors take will have huge consequences for field, and for every cause and community they might support. This session will explore the big questions facing any program designed to facilitate next gen philanthropic development, and offer practical guidance for tackling these questions. Panelists include a lead staff member from Greater Houston Community Foundation, which has created a suite of next gen learning and engagement programs that now serve as a national model, as well as the authors of a new report based on the Houston case and an analysis of other programs around the country.
Michael Moody, Ph.D., Frey Foundation Chair for Family Philanthropy, Grand Valley State University
Robyn Schein, Senior Director, 21/64
Jennifer Touchet, CAP®, VP of Personal & Family Philanthropy, Greater Houston Community Foundation
Philanthropy Always Sounds Like Someone Else: A Portrait Report of High Net Worth Donors of Color
The story of philanthropy in the United States has not been fully told for it has been told historically as a largely white story, a largely inherited wealth story, and in recent years, as a largely billionaires' story. Black, Indigenous, and people of color (BIPOC) with high net worth (HNW) and ultra high net worth (UHNW) have been an apparitional presence across the philanthropic sector. Seen as anomalies rather than animators, hiding in plain sight, their giving, values, and experiences as donors have not been widely seen or studied. Join Hali Lee (founder, Radiant Strategies), lead researcher on this qualitative study that interviewed over 100 HNW donors of color across the US, for this conversation on themes, highlights, and implications.
Facing Race: Philanthropic Advising with White Donors
Join Ali Sirkus Brody for an update on SFF's journey to engaging donors in racial justice and tips for coaching white donors on race. Ali has led several Unconscious Whiteness trainings with Northern California Grantmakers. We will learn from SFF's historic work on this topic, Ali's consulting with donors and trustees, and her experience across the field.
Diversity, Inclusion, Belonging, and Equity—continuing our ongoing learning about how to embed these values and practices into our philanthropic advising.
Peer-Sharing Breakouts—two sets of breakouts, one based on stage of family philanthropy programming and one based on topical area. Likely topics include working with specific generations, family learning road maps, structures of services and programs, and effective tools and practices for family meetings.
Please note: This is a standalone workshop, not connected with any other NCFP events.
Featured Speakers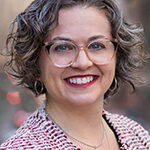 Ali Sirkus Brody
Ali Sirkus Brody, M.A., is a Senior Philanthropic Advisor at the San Francisco Foundation where she partners…
View Profile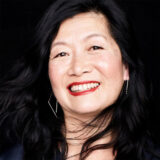 Hali Lee
Hali Lee has spent her career doing her best to democratize and diversify the field and…
View Profile

Michael Moody
Michael Moody helps people appreciate and navigate today's complex landscape of giving and social innovation. He holds…
View Profile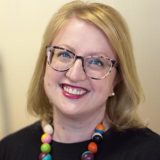 Robyn Schein
Robyn Schein is an expert facilitator, speaker and trainer on multigenerational and next generation philanthropy.  She…
View Profile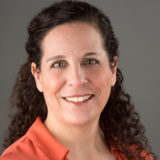 Jennifer Touchet
Jennifer Touchet is the Vice President of Personal & Family Philanthropy at the Greater Houston Community…
View Profile