New research from the National Committee for Responsive Philanthropy shows that family foundations are a leading source of support for nonprofits active in policy advocacy and civic engagement. Why do family foundations choose to invest in these strategies to advance their mission? What kinds of impacts are they achieving, and how do they measure success? What legal parameters guide their advocacy grantmaking? Find out by tuning into this timely and important webinar!
Featured presenters include:
NCRP's Executive Director, Aaron Dorfman, will share findings from three years of research in 13 states on the return-on-investment of foundation-funded policy advocacy benefiting underserved communities.
Abby Levine, Legal Director of Advocacy Programs at the Alliance for Justice will talk about the legal rules governing advocacy grantmaking and resources for foundations that want to learn more.
Family foundation leaders will share their own stories of impact and describe how their trustees came to embrace these strategies.
Featured Speakers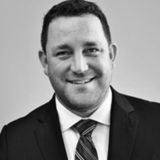 Aaron Dorfman
Aaron Dorfman is executive director of the National Committee for Responsive Philanthropy, a research and advocacy…
View Profile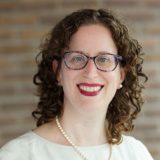 Abby Levine
Abby Levine serves as Legal Director of Advocacy Programs at Alliance for Justice. She provides legal…
View Profile

Ashley Smith Juarez
Ashley Smith Juarez is Executive Director of the Chartrand Foundation, a family foundation launched in 2006…
View Profile
Jenny Straub Corrigan
Jennifer Straub Corrigan is president of the board of directors for the Wieboldt Foundation. Jennifer graduated…
View Profile
Regina McGraw
Regina McGraw is the Executive Director of the Wieboldt Foundation, a family foundation established in 1921.…
View Profile