Increasingly, foundations are investing in deep community listening before they design strategies and approaches for capacity building with nonprofit grantees. Hear the stories of family and regional foundations who came up with creative capacity building programs guided by local community partners. Hear about the ways they are leveraging their community connections, expertise, and their own capacities beyond grant dollars to fill overlooked gaps in their communities. Featured programs include:
The Z. Smith Reynolds Foundation has developed a paid internship program as one strategy to address economic and racial inequities in North Carolina.
The Pierce Family Foundation has developed an intricate algorithm to match nonprofit needs and talents in their local Chicago community.
After an extensive listening project, the Meyer Foundation is investing in storytelling training for its Washington, DC grantees, leading to innovative new partnerships.
Please join us for this fun and stimulating discussion!
Featured Speakers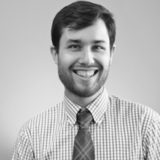 Ben Barge
Ben Barge is Field Director at the National Committee for Responsive Philanthropy. As Field Director, Ben…
View Profile

Maegan Scott
Maegan Scott serves as program and communications officer for the Meyer Foundation, based in Washington, DC.…
View Profile

Marianne Philbin
Marianne Philbin is executive director of Pierce Family Foundation and a consultant to foundations and nonprofit…
View Profile

Paul Connolly
Paul Connolly is a seasoned leader and advisor to philanthropies and nonprofits. At Bessemer Trust, he…
View Profile