Join Megha Desai, President of the Desai Foundation, in conversation with Katherine Lorenz, Senior Advisor at NCFP and Board Chair of The Cynthia and George Mitchell Foundation. This discussion will provide an opportunity for current and emerging family leaders between the ages of 21-45 to hear from our speakers and to exchange ideas, experiences, and challenges with peers.
In addition to creating a space to build your knowledge and connect with peers, the National Center for Family Philanthropy is seeking attendees' insights as we consider launching a Peer Network to continue programming for emerging family leaders. The Emerging Family Leaders Peer Network will provide an opportunity for next generation family members (ages of 21-45) to advance their grantmaking and leadership development, both personally and professionally. NCFP is committed to helping all those engaged in family philanthropy expand their learning through connection with others and we invite you to help inform this Peer Network's development.
This event and the forthcoming Peer Network are available only to NCFP Friends of the Family and Leadership Circle supporters.  This event will not be recorded. The Network is staffed by NCFP consultant Sharmila Rao Thakkar. 
Featured Speakers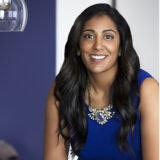 Megha Desai
Megha Desai is the President of the Desai Foundation, an organization that empowers women and children…
View Profile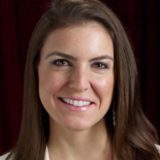 Katherine Lorenz
Katherine Lorenz is president of the Cynthia and George Mitchell Foundation. She is the leader of the…
View Profile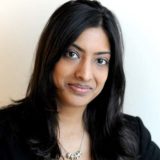 Sharmila Rao Thakkar
Sharmila Rao Thakkar, MPH, MPA, is a philanthropy and nonprofit consultant at SRT Advising & Consulting…
View Profile