Sculpture, music, dance… those are arts. Chemistry, biology, physics… those are sciences. But, what's philanthropy? And who are you, the philanthropist? Well, you're both an artist and a scientist. Plus, you're a part the long history of giving; people have been giving for centuries, in every country, at every income level, and in so many directions. So, how do you decide how to give?
In this session, you will learn some ideas about the art (stories about what recipients appreciate from funders) and the science (measurable trends from across the country) of philanthropy. We will also explore "The Golden Rule" of the art and science of philanthropy: how do we treat our neighbors (or funding recipients) as we treat ourselves, so that we can best help them do what they do best? We will also use some fun games and thought-exercises to get your artistic and scientist juices flowing!  NOTE: Please download our special discussion guide for youth with adults for this session.
You may also access the document, "Words to give by" as referenced in the webinar, here. 
Also be sure to check out other sessions in this special youth webinar series:
March 29th: Family foundations from a youth perspective
April 26th: Meeting with your peers
May 11th: Your voice. Your world. Building your capacity to ignite change
Featured Speakers

Ashley Rodriguez
Ashley Naomi Rodriguez found her love for helping and improving her community when she joined Youth…
View Profile
Christine Reeves Strigaro
Christine Reeves Strigaro is the Associate Director of Foundation Programs for Alliance for Justice. She creates…
View Profile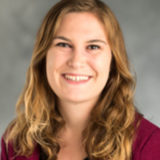 Danielle LaJoie
Danielle LaJoie currently serves as the Frey Foundation Chair for Family Philanthropy Graduate Assistant at the…
View Profile

Jared Heddinger
Jared Heddinger is originally from Battle Creek Michigan. From 2012 to 2014 he began his philanthropy…
View Profile

Jillian Wu
Jillian Wu is a junior at Lick Wilmerding High School. She is currently a youth philanthropist…
View Profile