At times there can be a tension between staff and board perspectives on divisive topics. How and when do you work to bring along the board? How do you maintain thoughtful communications with the board and the community? How do you reconcile doing the work and staying true to yourself? How do you build trust? Join us for a discussion with experienced philanthropic leaders on how to navigate complex dynamics around divisive topics while fostering learning and having an impact.
For this interactive meeting, we encourage attendees to join with webcams on. To help foster candid discussions, peer network events are not recorded.
If you are unable to attend this event, but are interested in being a part of the Non-family Staff Peer Network, sign up here. 
Featured Speakers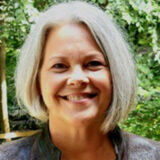 Kelly Chopus
Kelly Chopus is a social responsibility and philanthropy executive with extensive experience in strategic external relations,…
View Profile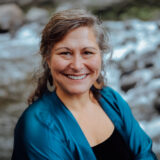 Andrea Hernandez Rodriguez
Andrea Hernandez Rodriguez (she/her/they) is a mom, partner, and lover of humanity with over two decades…
View Profile