Among the emerging requests of community foundations is how to help their philanthropic families engage the next generation of donors. As such, community foundations have a unique opportunity to shape how philanthropy is practiced in their communities. This webinar will explore ways a community foundation leverages its own knowledge on effective giving and local issues to educate future philanthropists to make lasting impact.
Please RSVP by September 18th to participate in this special community foundation peer conversation.
Guest registrations available
Members of NCFP's Community Foundations Family Philanthropy Network should register by logging in at the link below. We are pleased to invite those in the field at large to attend one Spark Session webinar as our guest, using our guest registration form.
About this series
This program is part of the Spark Session series under NCFP's Community Foundations Family Philanthropy Network. The series is designed for community foundations to exchange practical advice, tools, and tips from peers on aspects of their family philanthropy engagement. In one hour, this content-rich webinar feature peer case study examples and will allow attendees to delve deeper through an open facilitated dialogue.
Featured Speakers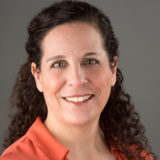 Jennifer Touchet
Jennifer Touchet is the Vice President of Personal & Family Philanthropy at the Greater Houston Community…
View Profile

Elizabeth Sullivan
Elizabeth Sullivan brings deep knowledge on national trends, strategy, and best practices in private philanthropy and…
View Profile

Alyssa Hawkins
Alyssa Hawkins is the Director of Giving Programs for The Minneapolis Foundation. In this role she…
View Profile