Giving families can wear many hats. At times, families may feel like they are losing the family identity in their giving. How does one keep the family in family philanthropy? What are steps families can take to make sure they are serving the public good while maintaining the family value & legacy? Join NCFP's president, Ginny Esposito, as she interviews family members from multiple generations to gain insights on how your family can consider keeping the family in family giving.
Additional Resources on this Topic: 
Opportunity of a Lifetime 2.0: Multigenerational Family Philanthropy
According to NCFP's Trends in Family Philanthropy Study, nearly 3 in 5 U.S. family foundations engage younger family members in the foundation — and more than 40% expect to add younger-generation family members on their board. This issue brief helps families understand how to best involve multiple generations in their work.
Generations of Giving: Leadership and Continuity in Family Philanthropy
A new generation of sophisticated, financially skilled, and fortunate wealth-generators have created a tidal wave of new opportunities for philanthropy
10 Things My Family Did to Engage Us in Philanthropy with Ellie Frey Zagel
As a third generation board member, philanthropy plays a big role in Ellie's life. Today, nearly all of Ellie's siblings and cousins remain involved in the family foundation. It's not always easy, but it's an honor to carry on her grandparent's legacy.
Power to Produce Wonders
What is most remarkable is the very phenomenon of American family philanthropy itself. An astonishing number of families make record-setting, private contributions and volunteer countless hours on behalf of the causes and communities they care deeply about.
Featured Speakers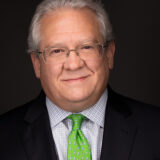 Michael Meadows
For more than 35 years, Michael Meadows has dedicated his professional career and personal life to…
View Profile

Kerry Robinson
Kerry Robinson is the founding executive director and global ambassador of the Leadership Roundtable, dedicated to promoting…
View Profile

Ellen Remmer
Ellen Remmer is President of the Remmer Family Foundation, a small family foundation focused on girls…
View Profile
Virginia M. Esposito
Virginia M. Esposito, is the founding president of the National Center for Family Philanthropy. In January…
View Profile