10 Ways For Family Foundations to Promote Inclusiveness and Diversity
This guide from the Council on Foundations is designed to help foundations consider how more diverse and inclusive practices might advance their mission by making their work more effective and more reflective of communities served.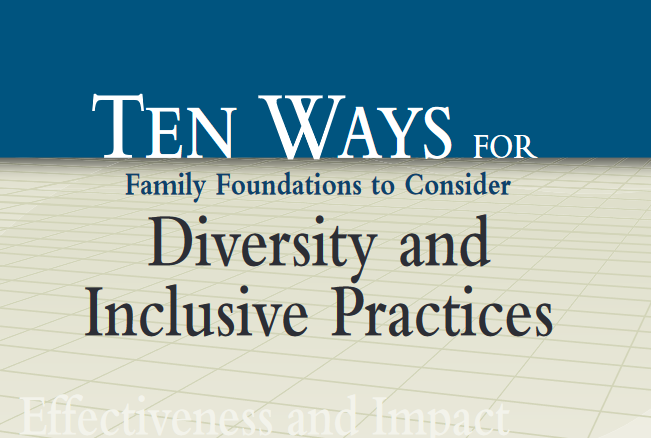 By highlighting 10 ways family foundations can approach diversity, this guide seeks to spark ideas and launch further dialogue. Your foundation can tackle any one of the 10 approaches individually to jump-start an exploration of diversity and inclusion or work through each of the 10 approaches one-by-one. You might choose to begin on the inside (e.g., with your mission, governance, contracting, and staffing) and work your way out (e.g., to your external relations and impact). There is no one right way. The key is to get started. This brief guide is designed to prompt honest reflection and thoughtful inquiry, while putting the reader on a path to a deeper commitment to diversity and inclusive practices that unleash creative forces benefiting your grantees and community.
To aid your progress down this path, see "Get to Know" on page 24 for information on institutions committed to inclusive practices; this information will be updated online.