Blueprint for Change: A Call to Action for Silicon Valley Philanthropy to Engage and Support Latinx Organizations, Communities and Leaders for the Common Good
This report is intended to motivate more intentional and aggressive efforts to advance the work and success of Latinx-focused and led nonprofit organizations in Silicon Valley. It builds on extensive research, community outreach, and executive consultations over the past two years involving many of our region's leading civic and social investment principals.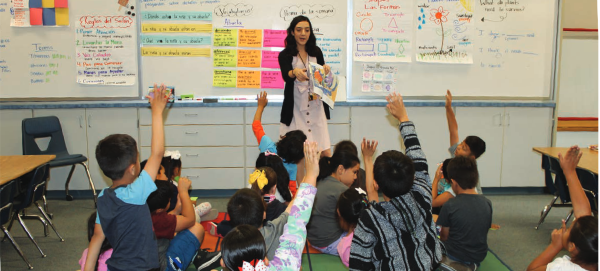 While Silicon Valley has always been home to a robust cadre of Latinx people and nonprofit organizations, Latinx communities, institutions, and leaders across our region continue to experience significant relative hardships in areas ranging from education and employment to health and housing, and these hardships are further amplified by a lingering lack of access to Silicon Valley's expanding private and charitable capital.
Recent reporting in the Stanford Social Innovation Review reflects that while the fast-growing Latinx population constitutes now nearly 17 percent of the United States population (and over one-quarter of our regional population), Latinx groups receive only about 1 percent of all philanthropic investment, and only about 2 percent of private foundation CEOs are of Latinx heritage. Latinx technicians, investors, and allied professionals are also highly under-represented in the Silicon Valley technology firms that drive so much of the nation's evolving new economy. Such disparities in representation and opportunity pose a long-term danger to our collective civic well-being and continued regional prosperity.
This report underscores the extent of these challenges to the common good. In doing so, they lift up the case for a better and more inclusive future through expanded efforts by Silicon Valley philanthropy leaders to set a new dynamic in motion, building on vastly increased Latinx community-focused investments and cross-sector collaborations.
See the online version of the blueprint, including case studies.