Building Impact: Tools for Making Good Capital Grants
Capital projects are frequently transformational, changing the arc of the nonprofit organizations that choose to build. New or enhanced facilities can be a powerful force for good – allowing nonprofits to expand programming, forge partnerships, increase revenue, and strengthen work culture. Given the potential for tangible and lasting change, it isn't hard to see why foundations grant more than a billion dollars annually to construct or improve buildings in the United States.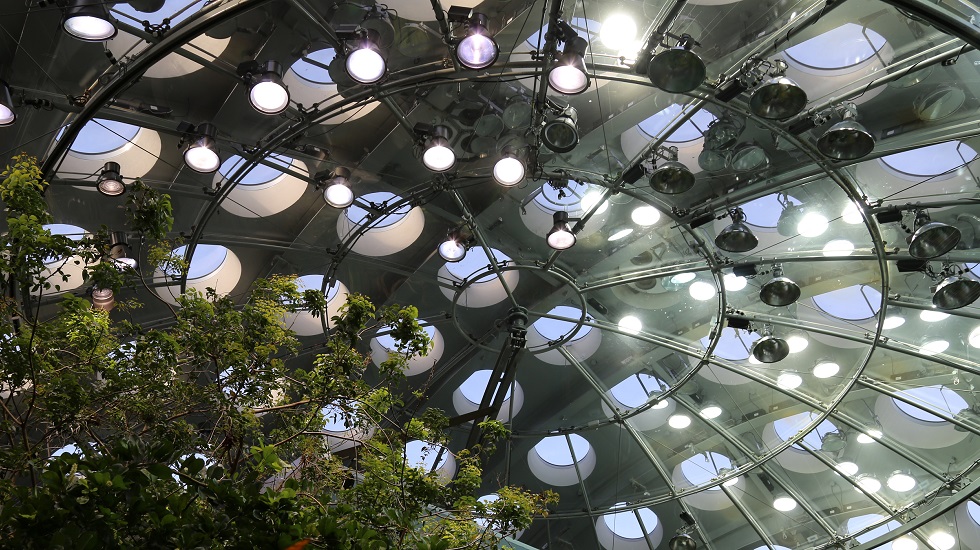 Image of California Academy of Sciences courtesy of MASS Design Group.
Beyond the allure of supporting more effective organizations and creating beautiful architecture, some funders may be tempted to make capital grants believing they will be straightforward endeavors. Unlike program grants that aim to advance change in complex systems, the process for a capital grant is seemingly transactional: a grant is made, and a structure is built or renovated. As many nonprofits and funders have found, however, the trajectory of a capital project is rarely clear cut.
While capital grants can change nonprofits for the better, they can also saddle these organizations with unforeseen liabilities or fail to live up to their promise to enhance or expand impact. Compounding these risks is the fact that nonprofits and their funders frequently lack the knowledge and skills to navigate the challenges of large capital projects. For example, they often do not fund adequate contingency budgets and fail to accurately assess future operating costs, two factors that can seriously stress an organization's long-term financial health. Even organizations experienced with building can find that these projects take longer to complete and cost more than initially projected.
The S. D. Bechtel, Jr. Foundation is no stranger to capital grants for new buildings and renovations. Since 1980, the foundation has made more than 400 of these awards totaling nearly $300 million; some are among the foundation's largest grants ever. Capital projects are part of our DNA: our founder, the engineer Stephen D. Bechtel, Jr., and members of our Board of Directors have deep professional experience with major construction efforts. We have seen firsthand how successful buildings have produced lasting benefits for museums, universities, hospitals, and direct service organizations. But we have also seen what can go wrong.
We have learned that capital grants almost always encounter challenges, including delays and budget overruns. In some cases, plans are abandoned after significant up-front spending has taken place. Problems frequently arise when the grantee does not have meaningful experience with capital projects or access to experts who can help. These organizations are especially vulnerable when lacking one or more of the following ingredients for success:
A clear purpose undergirding the project and a rationale for its corresponding scope
A plan to engage key stakeholders before, during, and after the project is completed
A capital campaign with achievable goals, sensible phasing, and the full support of the organization's staff leaders and board
Contingency plans and budgets to address missed milestones and unexpected challenges, which will likely occur to some degree
Realistic assumptions regarding the long-term operating costs, staffing needs, and revenue potential associated with the new facility
While nonprofits must ensure they are prepared to execute capital projects, funders can play a vital role in supporting their journeys. In particular, funders can:
Build their own knowledge about the essential principles of successful capital projects
Conduct careful due diligence and monitoring by asking the right questions before grants are made and as projects progress
Incorporate risk management into wisely structured grant agreements
Take appropriate action when projects encounter difficulties
Encourage grantees to evaluate the success of a capital project once completed
For funders considering early and/or large "lead" gifts in support of capital projects, special responsibilities emerge that place a premium on good grantmaking practice. Unless the grant is made anonymously, it will likely be perceived as a vote of confidence backed by the lead funder's name and reputation. Other prospective funders may also seek the advice and support of the lead funder as they conduct their own due diligence on the project.
See below for a collection of capital grant guidelines examples created by the S. D. Bechtel, Jr. Foundation. The foundation is sharing these materials to offer thought starters or templates for funders creating guidelines for capital grant proposals, interim progress reports, and final reports. This content can also be applied to foster candid conversations with grantees about critical questions: why a capital grant is needed, how the project will unfold, how the grantee will diffuse likely challenges, and what impact the project is likely to produce.