Is there a role for non-trustee members of the family?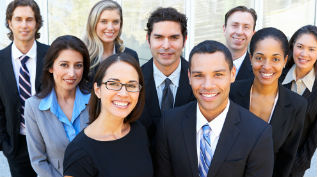 Responsible family philanthropy encompasses not only a sense of public accountability but also a sense of responsibility to other family members who may not be trustees. If the donor clearly intended for the foundation to encourage the extended family to be interested in philanthropy, current trustees should consider how best to communicate foundation policies and actions and to receive appropriate input from other family members. Even if the donor expressed no clear intention in this regard, there may be family members with genuine interest in the work of the foundation who do not serve as trustees. Treating these individuals with respect –including good communication– is an important ethical responsibility.
At the same time, trustees should be careful not to confuse their foundation role and responsibilities with wider family matters unrelated to the foundation. This includes avoiding inappropriate expenditures (e.g., paying expenses to a family gathering using the foundation update as an "excuse" for the gathering) and making foundation grant decisions on the basis of established, agreed-upon guidelines.
---
NOTE: This Ask the Center is reprinted with permission from Michael Rion's book, Responsible Family Philanthropy: A Resource Book on Ethical Decisionmaking for Family Foundations, originally published in 1998 by the Council on Foundations. While the book is no longer in print, you may be interested in watching the replay of NCFP's August 2015 webinar, titled "Passing the 'Mirror Test': Ethics and Family Philanthropy."