Listening to Those Who Matter Most, the Beneficiaries
The views and experiences of the people who benefit from social programs are often overlooked and underappreciated, even though they are an invaluable source of insight into a program's effectiveness.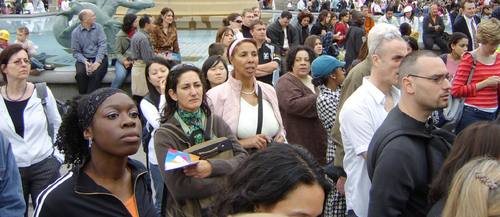 To become more effective, nonprofits and foundations are turning to various sources for advice. Some look to experts who can share knowledge, research, and experience about what works—and what does not. Others turn to crowdsourcing to generate ideas and even guide decisions about future directions or funding.
Experts and crowds can produce valuable insights. But too often nonprofits and funders ignore the constituents who matter most, the intended beneficiaries of our work: students in low-performing schools, trainees in workforce development programs, or small farmers in sub-Saharan Africa. In bypassing the beneficiary as a source of information and experience, we deprive ourselves of insights into how
we might do better—insights that are uniquely grounded in the day-to-day experiences of the very people the programs are created for.