Quiz: Where Are You in Your Equity Journey?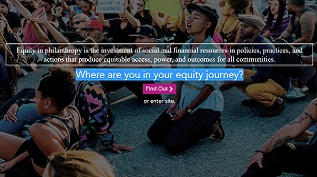 This assessment was created by CHANGE Philanthropy with questions from D5 Coalition and Philanthropic Initiative for Racial Equity tools. It is 43 questions and will take about 30 minutes to complete. The results will inform where you are in terms of equity and give you curated resources to help you along in advancing equity in your foundation.
All information collected is confidential, and any personal data collected remains detached from your assessment answers.