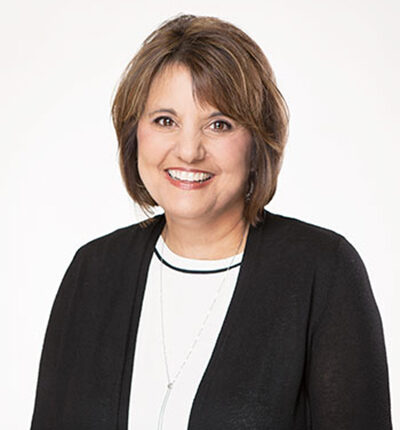 Brenda Chumley
Senior Vice President of Foundation Relations and Operations, Greater Kansas City Community Foundation
Brenda Chumley is responsible for managing business development at Greater Horizons and the Greater Kansas City Community Foundation, working to connect with new and existing donors and helping them accomplish their charitable goals.
Brenda played an integral role in developing many community foundation "firsts." She developed the Community Foundation's first online grantmaking system before any such product was available to the field. Brenda worked diligently to create a line of back-office services for community foundations across the country, and she established the in-house infrastructure and customer service system for Giving Cards.
With an asset base of more than $3 billion, the Community Foundation is a leading provider of charitable giving services and has consistently ranked among the top 1 percent of community foundations across the country since 1999.
Brenda earned her undergraduate degree in business administration from Ottawa University. She has served as a member of the Council on Foundations Leadership Team and has also participated in the Center for Creative Leadership program.
We're here to equip you with the tools you need to make a meaningful impact. Contact NCFP for support!
Keep up with trends in family philanthropy. Subscribe to our newsletter!
Gain access to personalized support and a network of peers. Join our community!