Are Family Foundation Board Internships an Effective Tool for Training the Next Generation?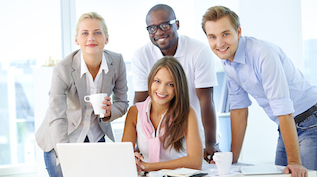 Are board internships an effective tool for training the next generation? What are some examples of other family foundations that have used them, and what have their experiences been?
The National Center for Family Philanthropy and Youth Philanthropy Connect, a program of the Frieda C. Fox Family Foundation, have teamed up on the release of our latest Passages Issue Brief entitled, "Igniting the Spark: Creating Effective Next Generation Boards."  Complimentary copies of this resource are now available for download at www.ncfp.org. 
One tool that a growing number of family foundations are using to engage next generation board members to complement junior boards are board internship programs. The Nord Family Foundation in northeast Ohio has offered short (four to six week) internships for family members aged 18 to 25 family members who express interest in philanthropy. Interested family members travel to Ohio, where Nord Family Foundation program officers mentor them through evaluating proposals and conducting site visits.
In the past, the Nord family has also used a second approach for members who are less than 18 years old and therefore too young to be eligible for existing board service. Nord Family Foundation trustees appropriated $15,000 to 10- to 17-year-old family members to distribute during a weekend period. Younger members meet with a consultant, attend site visits, discuss the investment side of the foundation's business, and convene without the foundation trustees to make final recommendations. Then, a representative of the younger group presents the recommendations to the existing board for approval. This weekend immersion program has been made available every three years.
Why two approaches? "The less pressure, the better," says John Mullaney, executive director of the Nord Family Foundation. He says that while there should be some way of preparing next generation family members for philanthropy when they are ready, there should also be an acknowledgement that "if they're never ready, that's OK, too." In fact, for some families, next generation board participation could become less of an opportunity and more of an obligation, leaving family members wondering why one cousin may not want to be a part of the foundation, or why another cousin is being pushed onto the board to compete with his overachieving sister.
The Conrad N. Hilton Foundation created a board internship program in late 2012 as a way to further engage interested family members in the work of the board. The foundation selected two third generation family members as the inaugural board interns for the 2013 year, and through their participation these two individuals are helping to design the program for future candidates. "They gave us a skeleton, we are providing the legs for it to stand on," says Linda Hilton, board intern for the foundation. The program is still in flux as they begin to develop it, but the two new interns attended the first of four quarterly board meetings, and will go through a defined process of giving away $50,000 collectively. They will present their proposal to the board later in the year explaining why they chose it and how it fits into the board's strategic plan. They will use the process given to them by the foundation as the context to do the research and select their grantee.
What are your experiences with board internships? Have you developed any strategies or a process that might be of interest to other philanthropic families? Please let us know.