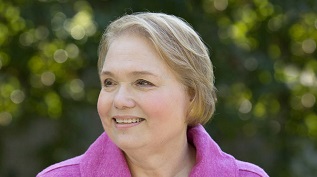 For more than 30 years, I've been talking with parents, grandparents, aunts and uncles about bringing up healthy, happy, productive children in a philanthropic family. What I've come away with – and continue to share with others – are five keys.
At the risk of over-simplifying a complex responsibility, I offer the lessons I've learned.
1. Understand the critical difference between raising charitable-minded and socially-aware children and preparing future trustees.
You'd be amazed how often these two goals get blurred. All of us – regardless of class or circumstances – want to raise children who are generous with time and money. We want them to be aware of community and civic circumstances and be committed to making the world a better place. Such character building ensures a lifetime of fulfillment and contribution.
Those with an organized family foundation or fund want to ensure there is strong future leadership for those programs. An additional responsibility rests on these families to add education about philanthropic purpose, policy, and programming. And not just grantmaking. How can we help them understand the financial and administrative issues involved? How do we teach empathy and respect for those in need and those asking for funds? Finally, particularly as families grow in numbers and evolve across generations, how do we resist teaching them they have a right to expect a seat at the board table. You could be setting the stage for disappointment and worse.
2. Value their personal and professional accomplishments.
Younger people can have charitable interests that differ dramatically from the family's shared interests. Encourage those! Value their educational achievements and professional successes. Support their volunteering and individual giving (according to their own means). Give psychic points for valiant efforts that might not have worked out as planned. Families who build strong individuals with varied passions and accomplishments raise trustees and donor advisors who come to the table with the ability to offer as much (even more) than they derive from it.
3. Teach them the critical difference between the privilege of doing this work and being entitled to be a part of it.
Help them understand what it means to be a steward of a family legacy and a public trust as opposed to being the owner of an asset. A colleague told me she was asked when to start teaching children about charitable giving and she says you do it the first time you hear a child say the word MINE! Those who value their role in guiding a public trust with integrity and selflessness are far more likely to be mature, giving stewards of the public's – and your – trust.
4. Include financial literacy in their upbringing.
I've met many young trustees who have never paid a bill or written a check. They can't read a nonprofit financial statement or a foundation investment summary. They have never lived with a budget. Giving them financial tools adds to every part of their personal, professional, and philanthropic personality. It also adds a layer of respect for what the family entrepreneurs have achieved and what those dollars can make possible.
4. If this is to be a family philanthropy, give them experiences that teach them to play well with others.
What does it mean to work together with those who may be related but may not think, worship, vote, or live like you do? What does it mean to work across differences to a shared vision and mission? When do you leave personal predilection at the door and work toward a goal you share? We have enormous flexibility when it comes to our individual giving but how do we work toward a family endeavor and sustain that across generations? Values education – and determining shared values – can be an inspiring and critical activity.
I've been thinking a lot about building character, values, and personal initiative in our younger family members. I thought about it when my nephew walked across a high school graduation stage this month. I remembered not only how hard he had worked in school and in sports, but that he had been in the workplace. That he volunteered. And that he had been showing up for years to help his aunt put up her holiday decorations. I thought a lot about entitlement when a young man not much older entered a Charleston church armed not only with a perverse, hate-filled sense of entitlement, but also a gun. Our children are entitled — to love, encouragement, and a community of those who support and cheer on their achievements. They're entitled to the feeling of pride in what they've contributed to the world and gratitude for those who have been there for them.
Gratitude and generosity. Not bad lessons for any of us at any age.
I'm delighted to report that we'll be able to continue this conversation at the National Forum on Family Philanthropy in many sessions but most notably, in "Nurturing Generous Genes" with Susan Crites Price and Joline Godfrey. If you haven't registered, there are about 70 spaces left so don't delay!
Ginny