Celebrating black philanthropy month and our collective history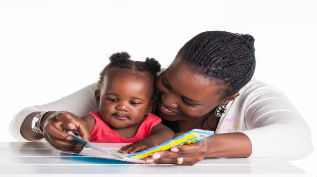 Editors Note: this piece was originally published by Philanthropy New York on the New York PhilanthroPost.
---
Each August we celebrate Black Philanthropy Month. This time, I choose to be a more active and vocal participant, and I'm encouraging others within the Diaspora to do the same.
As an African American child growing up in Texas, I was raised with a very clear and powerful philanthropic lens. With blessings came responsibility. I watched (and was sometimes motivated, or made, to join) as my parents gave of their time, talents, and treasure. I accompanied my maternal grandmother every Christmas morning to deliver hot, home-cooked meals to those who didn't have the means or had no family to share and pray with them. Yet in the context of a 16-year career in institutional philanthropy, I had completely forgotten this history, these norms.
"Let us be clear: Black Philanthropy is no mere tinted twin. It is of another Mother land … a long, lasting legacy of benevolence, absent need for further evidence. Forget the twisted myths. We have always given our gifts."
– Valaida Fullwood, poet and author of Giving Back: A Tribute to Generations of African American Philanthropists
Philanthropy in this country did not begin with the creation of institutions established by oil and steel magnates, or with savvy investors. The origins and forms are numerous, but for me—a Black woman in America—philanthropy is ancient, personal, inter-generationally nurtured, and, quite honestly, expected. And I have this conversation with Black colleagues often. We share the deeply frustrating experience of having our decisions, grant recommendations, and analyses consistently questioned, unjustly critiqued, and sometimes even undermined. There is abiding suspicion that we are notbound by the motivation that should be the foundational drive of everyone in this sector—love of mankind—let alone equipped with the intellectual aptitude and experiential skillset to effectively, "professionally," do this work.
I want to remind all of my colleagues that Black Americans have a long, beautiful, and sacrificial history of philanthropy. That we bring to this work not only intellect, but home-grown, and therefore deep, experience. It may not always manifest in the form of a large grant to your favorite institution (Robert Smith!), but that's actually part of the beauty of Black philanthropy. We have a cultural tradition of meeting folks where they are and doing what we can: rent parties; assuming care-taker responsibilities; sharing food and hospitality with strangers; or using collective voice to shame, raise awareness, and eradicate injustice.
Black colleagues in philanthropy, be reminded that we are not simply recipients; we have long been donors.
Colleagues and allies outside the Black Diaspora who didn't realize that Black Americans have an incredibly deep history of giving, I encourage you to engage in your own process of research, discovery, and cultural learning. I would recommend you begin with Valaida Fullwood's book. She's an incredible writer and storyteller. More in-depth research is available at the website of The Give Black Foundation. Finally, for a glimpse of Black individuals and communities engaging in philanthropy, check out New Generation of African American Philanthropists, The Black Benefactors, and/or the Community Investment Network.
Remember. Learn. Empower yourself to engage in much-needed conversations around Black philanthropy with renewed awareness, or from a position of genuine, demonstrated interest—these elements tend to make for constructive and transformative dialogue.
To learn more about Black Philanthropy Month visit www.blackphilanthropymonth.com and follow the hashtag #BPM2016 on Twitter.