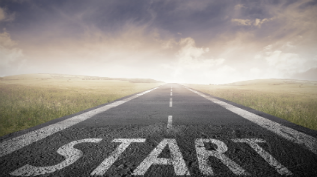 A former employer of mine has reached out and asked me to help him set up a new family foundation. Prior to now he has been giving around the kitchen table and now he would like to engage his family in a more formal way by possibly creating a family foundation. Can NCFP help us with this journey we are about to begin?
Thanks for reaching out to the National Center for Family Philanthropy in this most exciting time. Starting a foundation can be a time for deep reflection, joy, and connection; which is why we love our work so much! NCFP provides a number of services and resources to help folks in every stage of their giving journey. We've found that philanthropists in our network really value this work because we don't push any agendas about giving vehicles, grantmaking areas, or strategies. We offer a lot by way of resources to help folks determine their giving goals and priorities and it seems like that work might be something you'd be interested in. Linked below are a few free resources you may be interested in.
Donor Decisions: Choosing your vehicles for family philanthropy: Depending on your vision and goals, you have many choices available to you for establishing a family philanthropy. This brief slideshow introduces several of the most commonly used vehicles for family philanthropy.
Getting Started: Family Giving Considerations Worksheet: This simple worksheet provides 8 basic considerations that donors should ask themselves and their family members.
Your philanthropy roadmap: This brief guide offers an overview of issues that philanthropists may want to consider as they create their own giving strategies.
Finally, I'd also strongly suggest that you consider purchasing Splendid Legacy 2: Creating and Re-Creating Your Family Foundation; it's the definitive guide to starting the journey into family philanthropy and it covers pretty much everything you need to know to get started.