Time Horizon for Family Foundations: It's Complicated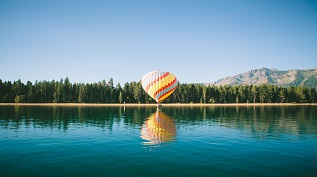 Spending down is now a frequent topic in philanthropic discussions. Much of the current writing on the subject focuses on a desire to have greater impact. One of the primary reasons for choosing to operate as a limited life foundation is a belief that making large investments over a shorter period time is a more effective and impactful approach to meeting pressing needs. However, in the unique context of family philanthropy, decisions related to time horizon are rarely as simple as an investment strategy decision.
Family foundations serve a variety of purposes beyond making a difference in the world. When we ask our clients to reflect on why their family foundation is important to them, the next generation features prominently into their thinking. Often a family foundation is utilized as a mechanism for the development of the next generation; hopefully it will bring family members together and ensure that the next generation becomes charitable and productive members of society.
Another common motivation for creating a family foundation is a desire to honor the legacy of a parent and grandparent.  Families may also realize that they can achieve more impact by pooling their resources. The foundation can also serve to provide philanthropic resources to family members who may not have the personal means to give.
Family foundations become part of a family's identity and can serve as a symbol of success for a family. To decide to spend down is not a decision that comes easily and may even feel like a failure. Families can be reluctant to give up on the ideal of the family foundation. For example, one Strategic Philanthropy client family had been struggling with their family foundation for years and had tried a number of interventions, to no avail. However, while the family was actively considering options for closing their foundation, they found they just couldn't bring themselves to let it go. They instead decided to try yet another new approach to improve the situation and to revisit the decision in two years.
There is no "right" or "wrong" decision about time horizon. But it is important is to revisit the question periodically; and there are particularly opportune moments in a family foundation's life to have these conversations. Of course, the contemplation of bringing on the next generation is one such time to take stock. Estate planning is another important time for a family to reflect on the future of the family philanthropy. All too often, donors plan to leave the bulk of their estate to the family foundation without the benefit of a family conversation to see if this decision actually serves the philanthropy. Using these key moments to talk about the family's vision for the foundation can ensure families are making thoughtful decisions that will advance their goals.
When considering a time horizon for your family foundation, it may be helpful to ask these questions in a family dialogue:  
Why is the family foundation important?
Does it play a positive role in the life of the family?
Does the next generation want to participate and do they have similar interests and values?
Is the family prepared to invest in what it takes for a successful multigenerational family philanthropy?
Are there other vehicles or methods to achieve the family's goals?
Undertaking a thoughtful process to reflect on the past and plan for the future of your family philanthropy can lead to surprising outcomes or it might affirm the existing approach.
One second-generation family philanthropy we worked with was considering bringing on the third generation. However, through this planning process, they identified that honoring their parents' legacy was most important. They also recognized that it would be difficult for subsequent generations to uphold that purpose. Through this process they also realized that they preferred to have more individual autonomy over their giving. While they didn't anticipate that they would decide to spend down the foundation, in the end this is where they landed. They agreed to make some significant legacy gifts over a number years and to then convert the foundation into individual donor-advised funds.
No matter what the outcome, families find great relief and inspiration in looking at these questions head on and making decisions that truly reflect what works best for them.