How Claneil Foundation Puts Relationships into Practice

---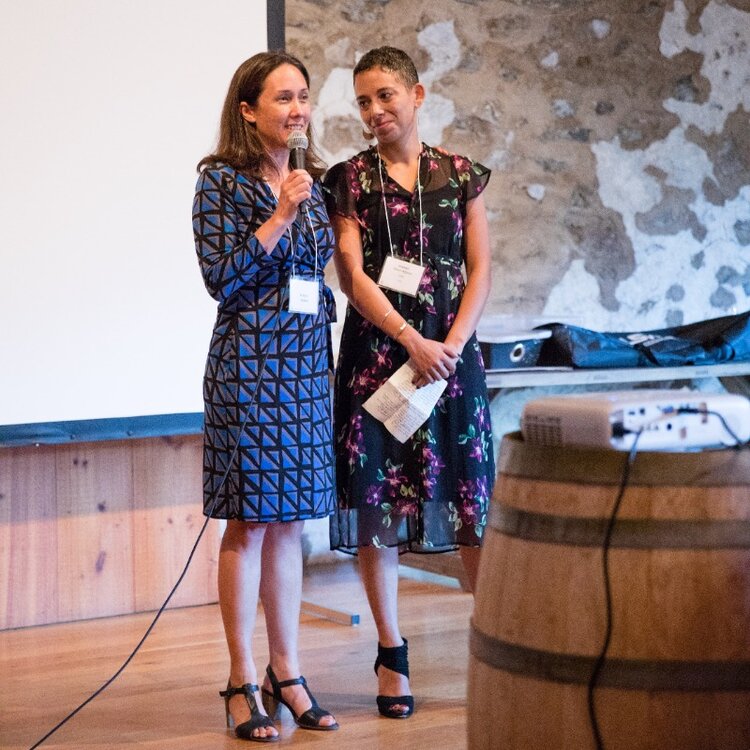 What drives Claneil's grantmaking?
As a family foundation, it's really relationships that drive our grantmaking. This is one of our core values, along with commitment, learning, and humility. We recognize that we don't know everything, so our relationships with each other and our grantee partners are central to our ability to learn and grow. We're all in this together.
Why is learning from grantees so central to Claneil's approach?
We just did a CEP grantee perception report and one thing we heard from our partners was that we as a foundation should not feel like we need to understand every community in which we fund. Over and over again, our grantees said our job is to support them and trust their knowledge and understanding of the communities. It was a way of organizations telling us we at the foundation don't have to be the experts. This really emphasized for us that we should approach our grantee relationships from a place of trust (that they know their communities best), and learning (that they are gaining insights about their communities that they can share with us). So we focus on building long-term relationships with our grantee partners so we build that trust and create more opportunities for learning and impact.
In practice, how does the Claneil team work to build relationships?
Something I've been thinking about is how we in philanthropy unconsciously create trauma for the organizations we want to support. Research shows that foundations are the number one roadblock to nonprofits' success. We [in philanthropy] don't typically think of ourselves that way; we think we're helping and learning.
So on a very practical level, we practice being as responsive as possible to our grantees and prospective grantees. We respond to every call, every email, and we're very intentional about that. If we don't do that and only focus on our current grantees, then we're recreating that trauma. So many organizations are in limbo when they don't know where they are with a funder.
Structurally, all our grants are multi-year general operating grants — which is a shift that just happened in 2017. Having all multi-year relationships helps us get to know the organizations, and we as a staff can breathe a little easier.
What prompted your shift to multi-year unrestricted grants?
We heard the need for it [from the field] but we also had direct experience with the benefits of multi-year funding. At the time, we had one grant program, Emerging Leaders, that was a 4-year grant, and our board saw what it allowed us to do in terms of building relationships. One of my board members noted that when you become emotionally connected [to the work and the organization] it is so different from reading about it in a proposal. That is what a relationship is. The multi-year grant program allowed us to get feedback, honesty, and have great conversations with people who were doing amazing work, and learn from them through the relationship.
What are the skill sets you think are essential for people in philanthropy?
Empathy. That is key because there is no way to walk in everyone's shoes. There is a lot of research on the importance of empathy and listening in building productive relationships. Also, we really value a sense of responsibility and responsiveness. At Claneil, we recognize that nonprofits are doing so much hard work and are often underpaid, so even if we can't fund an organization I have a responsibility to honor them and call them back.
What did it take to make the shift to multi-year unrestricted grants? It was an 18-month planning process that involved receiving feedback from our 20 or so board and family members, over 40 nonprofit organizations, and other foundations too. At the time, we had been doing a lot of single-year grants. It was a huge workload on our staff and board. In our assessment, we heard from the board and from organizations that the things they enjoyed the most was when they were in relationship with us. So we reexamined our grants with a lens of getting closer to the work.
What benefits are you seeing as a result of this switch to multi-year grants?
We're in our fourth year now. Because multi-year grants allow us more time with grantees, this shift has allowed us to go deeper with them. We get more honest ongoing input and feedback from orgs. And we as a staff can relax a little more as a staff. We used to be living grant cycle to grant cycle. The comments I get from the board now are "how do we go deeper? what does that look like?"
How has your staff and board's role shifted with these changes?
We have fewer grants, so the board and staff have a deeper sense of continuity and learning, and that helps our learning more. We have a better collective understanding and memory of the organizations we support than ever before.
Now we are more focused on using our long-term relationships and learnings to figure out where can make an impact where it's needed most in the big picture. For example, we now have the context and perspective to see what organizations are struggling with — like the burnout factor of nonprofit leaders — which we would have never heard or seen if we just had single year grants. When you engage in long-term relationship building, it's transformational.
How does Claneil approach and understand "impact"?
Multi-year funding gives us a better appreciation of the complexity of impact, what gets in the way, how it is defined, and how that definition evolves over time for organizations. It is not our job to define an organization's impact, it's our job to understand what we can do to support them in their efforts to achieve their self-defined impact. It becomes very multidimensional when you're in relationship and when you understand what that means for an organization. Sometimes what gets in the way of an organization's impact is when a staff person moves, or when everyone is on maternity leave at the same time. It's not the common things we would assume and/or even pressure orgs to have a facade about.
How are you evaluating your work?
The CEP report was a significant way for us to evaluate our own work. We're always listening from what we hear from nonprofits as a way to gauge how we're doing and how well we're cultivating trusting relationships. There is still a power difference, even when you're conscious and proactive about it.
We try to look at factors that can point to how well we're building trust and relationship. For example, we just had a reunion of one of our grant programs. We had 100% of the alumni respond expressing interest in participating, even though it wasn't required for people to attend. This meant that people wanted to show up and saw value in the convening. This is a somewhat informal measure, but we take things like this really seriously, and our board takes it seriously too. That said, we know we can't just pat ourselves on the backs and call it a day. We're constantly thinking about what we can do better, how we can be better partners to our grantees. The trust-based model has challenged us to take a closer look at our process and constantly look for ways to refine.
Why have you decided to join the advocacy effort to advance trust-based philanthropy?
The power of [the Trust-Based Philanthropy Project] is in changing the conversation among funders. We're not sitting here and patting ourselves on the backs — this work is about listening and improving. Being a part of this effort has allowed us to directly respond to our many grantees who have asked us to share our approach with the field. We've only been doing multi-year general operating grants for 3 years, and we just did our CEP report, so we're at the beginning of our journey. But we're excited to see where it will take us.
This post originally appeared on the Trust-Based Philanthropy Project's website and has been re-posted with permission.