Richard M. Hunt: A Powerful Mind, a Passionate Soul, and Gentle Grace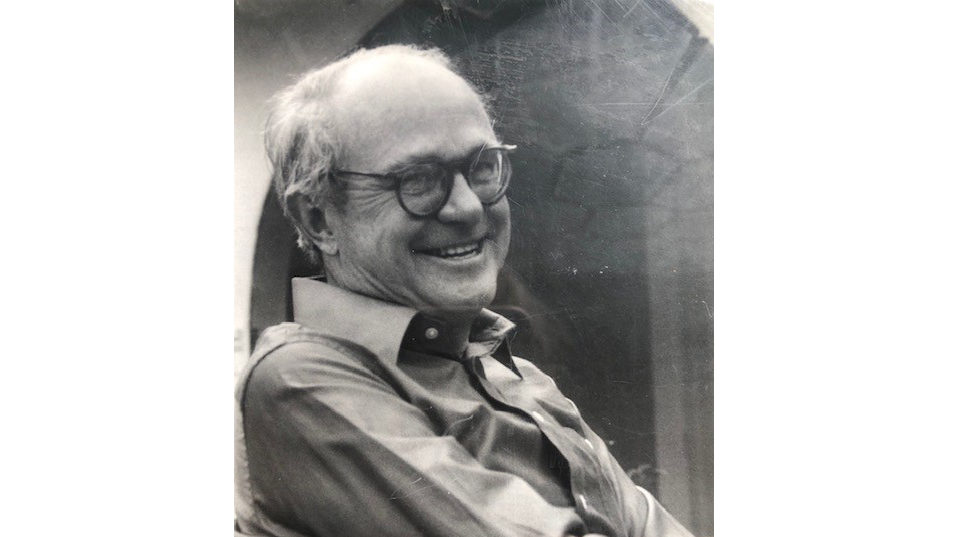 Given the many arenas where Richard Hunt studied, worked, lived and gave over his 93 years, I might have met him in any one of them.
It might have been as a German scholar who tirelessly worked to promote transatlantic mutual understanding, most particularly between Germany and the United States. He taught that subject and more at Harvard University and served as president of the American Council on Germany for 40 years.
It might have been at Harvard where he not only taught but served as Marshal of the University for 20 years, overseeing major events including graduation and awarding honorary degrees (notably to Nelson Mandela).
It might have been in his native Pittsburgh where he served as a founding trustee of the Roy A. Hunt Foundation, the foundation that bears his father's name (the president of the Alcoa Corporation for 30 years). Richard's commitment to Pittsburgh and many other causes was perhaps most evident in the fund he and his wife Priscilla established at The Pittsburgh Foundation, the largest gift made by a living donor in that foundation's 70-year history.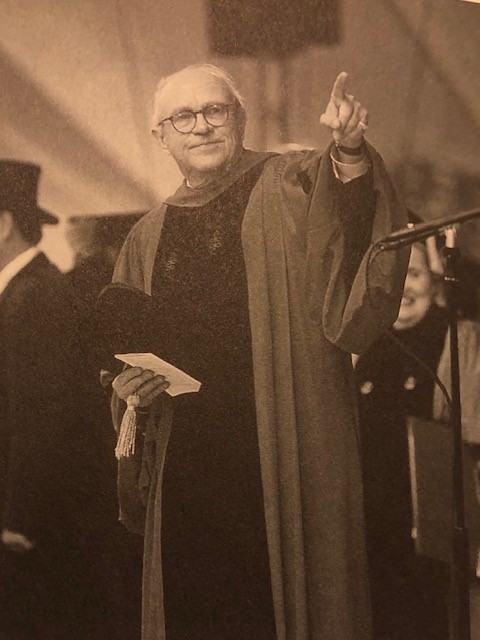 But despite extraordinary accomplishments, and the enormous regard in which he was held in so many arenas, I wouldn't have the opportunity to meet Richard until later in his career and early in mine. When I began an exploration of what giving families might want to know and how to learn it, several people recommended I speak with Richard. I was sure that would be a hurdle; the field hadn't embraced trustees very well, much less family members and donors. I sheepishly phoned the office of the University Marshal to ask for a brief phone call or appointment. Richard immediately invited me to lunch, excited to learn more about what was happening.
In the most serious "academic-looking" outfit and demeanor I could muster, I made my way to the Harvard Faculty Dining Room. If I were tempted to gawk at the luminaries arriving for lunch, that was quickly dispelled by the fascinating and entertaining conversation we began. Richard was a remarkable font of experience, wisdom, anecdotes, and humor. But what most struck me was his obvious interest in what I had to say. He prompted me with questions, and the give and take was both astonishing and great fun.
His regard for the value of learning and collegiality made him an early and enthusiastic supporter of the idea of the National Center for Family Philanthropy. It led him, despite so many august demands on his time, to take on an untried notion—an unexplored adventure really—and to become a founding NCFP board member and, ultimately, vice chair.
Likely few in the philanthropic field knew of him and couldn't appreciate the debt we owe him for that early leadership. His love of new knowledge made him the first, and still most avid advocate, for our research program, often funding it personally over more than 20 years. I'm so grateful that just a few weeks ago, I got to stand in front of Richard and the Hunt Foundation board of directors, and tell them that he was the godfather of our research efforts. There is joy and peace in knowing I had the chance to tell him and those he loved how much he is respected and held in great affection.
Richard also deeply appreciated the many perspectives and responsibilities of donors and family members. At a time when participants were defined (and limited by) the legal structure they had chosen to organize their giving, Richard urged us to look beyond structure. I remember vividly trying to explain to the NCFP board at an early meeting that we couldn't define ourselves solely in service to "private foundations." I spoke of all the many vehicles emerging to facilitate giving. At the end of the table, I noticed Richard counting on his fingers. When I finished, he happily called out, "Eight! I have eight different vehicles for my giving!" He became my poster child for looking at values and vision before structure.
A Life Worth Celebrating
I may not have known Richard in the many varied circles in which he lived, but when I look at the comments being made by his many family members, friends and colleagues, I realize there was only one true, sincere Richard, renaissance man though he was. We share something in our universal regard for this very special man. We are all using words like gentleman, grace, unfailingly kind, thoughtful, generous, curious, and deeply passionate. He enjoyed hearing from others much more than listening to himself. And, perhaps, I'll remember his self-deprecation. A favorite story, captured in his obituary, is that of his lifelong fondness for tennis. He was a college tennis team member who played club tennis for most of his life, only giving it up in his late 80s. That's when he commented that his rickety knees had him playing "Cinderella" tennis ("I'm just hoping to make it to the ball!").
Richard Hunt died peacefully on April 10, 2020. He would have been grateful for the quiet, drama-free passing. But, Richard, any thought you had about self-deprecation is not to be. You led a life of scholarship and service, family and philanthropy. You touched more lives than you could know or want to know. And that is a gift—and life—worth marking and celebrating.