Takeaways Blog on Grantee Relationships and Power Dynamics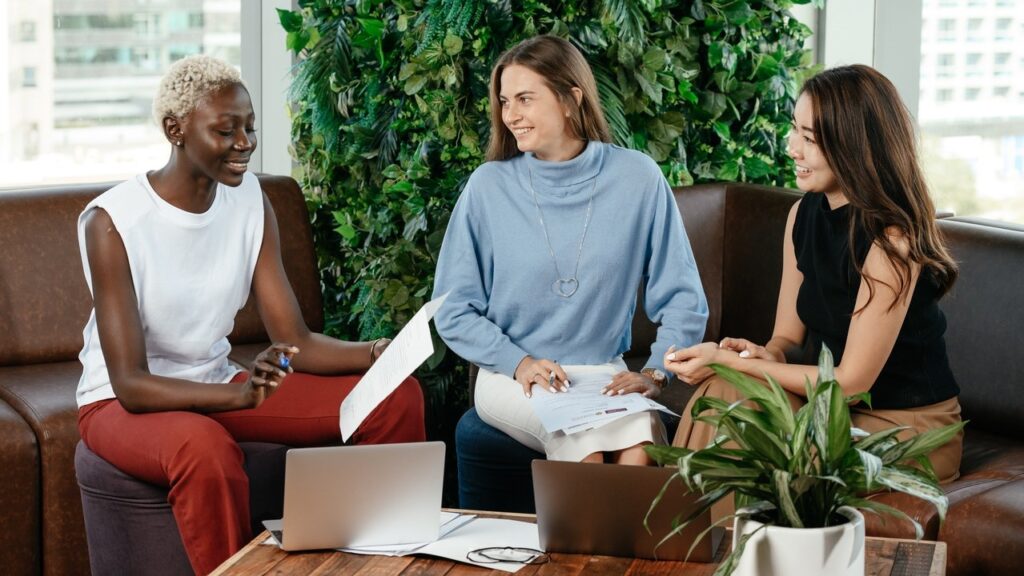 Courtesy of Alexander Suhorucov from Pexels
This blog summarizes key notes from our July Fundamentals of Family Philanthropy Webinar.
Power dynamics are inherent any funder and grantee relationship, and this imbalance between giver and receiver can inhibit productive, honest partnerships. Often nonprofits make shifts to accommodate funder guidelines for grant dollars they are seeking, to fit the specific grant application or reporting requirements. Funders must acknowledge these dynamics with grantee partners and learn how to responsibly navigate positions of privilege and power. In NCFP's recent webinar, Melinda Tuan, Anthony Richardson, and Mailee Walker discussed how to build authentic relationships with grantee partners and shared approaches to reduce power imbalances. Here are important takeaways from the discussion.
Power dynamics arise between funders and grantee partners during meetings and site visits, within the application or reporting process, or within the personal relationships amongst funder representatives, grantee staff, and community members.
Power imbalances can show up as:
Nonprofits spending many hours on lengthy or complicated applications, instead of dedicating time and resources to their own critical missions
Grantees withholding some truthful feedback from the funder on their relationship, application process, or overall organizational struggles for fear of losing funding
Organizations feeling uncomfortable or being unable to share what support they truly need
Funders not providing opportunities for grantees or those with lived experience or expertise to share input or suggested solutions
Many funders are actively working to recognize and diminish power imbalances to build more trusting, authentic partnerships with their grantees. There are many ways to reduce power dynamics, including:
Deepen your listening practices and feedback loops
Funders can create pathways for feedback with grantees and the communities they serve. Fund for Shared Insight notes that a feedback loop should involve more than simply asking for grantee's opinions or using surveys; it should be a "multi-step process that includes designing the survey, collecting the responses, interpreting the results, responding, and going back to those who were surveyed to share what was heard and how the organization is going to respond to the feedback."
Learn more about nonprofit feedback, funder listening, participatory grantmaking, and strategies for building connections with grantees and the communities they serve through the Fund for Shared Insight and their resources.
Employ trust-based philanthropy practices
Trust-based philanthropy helps to build strong funder-grantee relationships and redistribute power in the sector. There are six practices of trust-based philanthropy:
Give Multi-Year Unrestricted Funding: General operating support provides greater flexibility to put funding to work where it's needed most
Do the Homework: Funders should spend the time getting to know their grantees
Simplify & Streamline Paperwork: Funders should reduce unnecessary and burdensome application and reporting requirements
Be Transparent & Responsive: Open communication and transparency builds trust between funder and grantee partners
Solicit & Act on Feedback: Funders should solicit feedback from those with lived experience and listen to their expertise of their grantee partners
Offer Support Beyond the Check: Funders can provide non-monetary support that increases grantee's organizational capacity
Learn more from the Trust-Based Philanthropy Project.
See your partners as people, professionals, and subject matter experts
Where you meet, how you dress, and how you approach conversations with partners matters. Meeting grantees where they are—literally and figuratively—is helpful
Be responsive to emails, calls, and other forms of communication
Create platforms for grantees to speak directly to board members and other principal decision makers
Shift decision-making power
Many families bring on non-family board members to transfer some decision-making power to experts outside of the family. Non-family board members are often subject matter experts, community members, and others with lived experience.
Participatory grantmaking is another method of ceding decision-making power (around grantmaking, strategy) to community members directly impacted by the funding decisions in question. It helps democratize philanthropy and creates a method for feedback, input, and lived experience to be included in the funding decisions.
See family foundation examples of shifting decision-making power in NCFP's Passages Issue Brief: Bridging the Power Divide: How Family Funders Share and Shift Power.
Even with the best intentions, funders may create unintentional harm and perpetuate power dynamics. But through strong listening practices, trust-based philanthropy, and authentic learning partnerships with grantees, funders can reduce the impact of these imbalances and move towards more successful relationships, which will ultimately build the best pathways for social impact.
To learn more, the recording and transcript of "Grantee Relationships and Power Dynamics" are available exclusively to NCFP Friends of the Family and Partner Subscribers.
Jen Crino is a Program Manager at NCFP