Takeaways Blog on Impact, Measurement, and Evaluation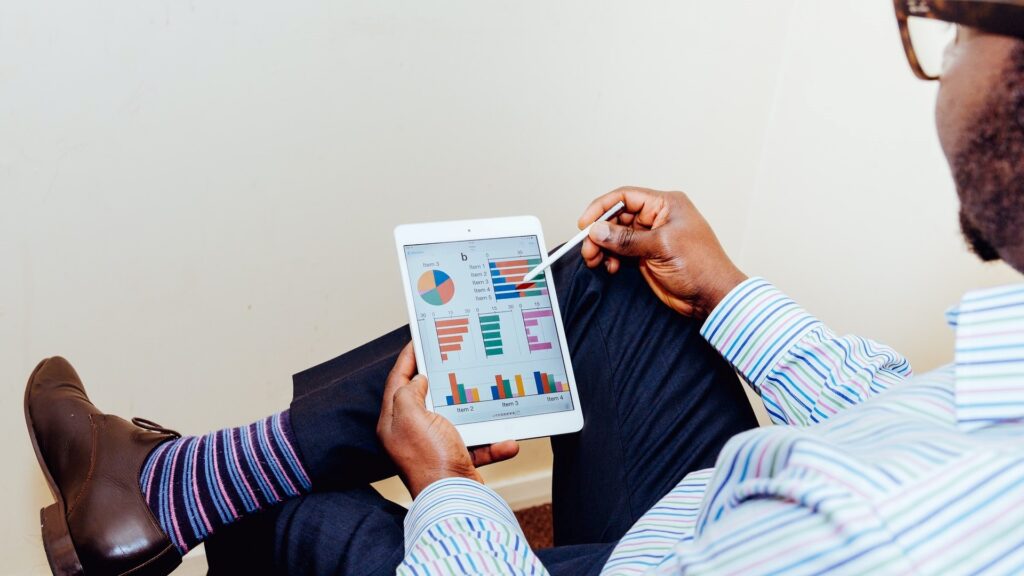 Courtesy of Adeolu Eletu on Unsplash 
This blog summarizes key notes from our August Fundamentals of Family Philanthropy Webinar.
Impact is often an elusive concept in philanthropy. Giving families want to understand the impact of their investments, as well as the most effective way to assess progress, how to define and measure success for challenging and long-term problems, and ways to reduce the evaluation burden on grantee partners while still understanding the impact of their work. In the National Center for Family Philanthropy's recent webinar, Lisa Spalding, Phil Buchanan, and Kat Athanasiades discussed the important considerations when building an evaluation strategy, how and why families evaluate their impact, and ways to include equity and trust-based practices in assessment work. Here are important takeaways from the discussion.
Funders embark on an evaluation and assessment strategy for accountability, to understand their impact, and to learn and adapt over time. Many funders want to monitor the progress of their investments—to be aware of what their grantees accomplish and be sure they are doing what they set out to do. On the flip side, funders need to be accountable themselves, and want reasonable assurance that they are making the impact they set out to achieve. Beyond accountability, donors want to know and communicate out the specific impact of their grantmaking. Evaluations help giving families quantify (to a certain extent) the positive and negative impacts of their strategy, and where to continue to invest their resources. This information should also be used to inform the future practices and strategy of funders and grantee partners. Assessment helps grantee partners strengthen their work, make course corrections, and adapt to changing circumstances. Funders can use an evaluation strategy to test their hypotheses and theories of change, and revisit what works and what doesn't through this information.
There are particular challenges and tensions within evaluation work that should be acknowledged.
What is measurable is not always most important, and what is measured can influence outcomes. Simply because something is easily quantifiable or measurable does not mean it is the most crucial element in creating impact. This can be misleading, since many funders use measurement to inform strategy, and what is measured can incorrectly shift the work being done towards outcomes that are not as relevant or mission-aligned.
Most social change efforts require a long-term approach and strategy for evaluation, and as time passes, these evaluations can be affected by external circumstances and a changing context. Many funders support grantee partners working on very complicated and deep-seated social issues. Seeing the impact of grantmaking for complex issues like climate change, educational outcomes, poverty is a long-term endeavor, and funders should consider how to best evaluate their work in the short term and long term given the scale and scope of their mission. these issues don't live in a vacuum, and there are constant changes and external circumstances that affect how these issues manifest in society and how grantee partners must address them. Navigating when and what to evaluate when tackling issues over the long-term can be a challenge for funders.
Funders are individual actors in a large ecosystem, and identifying their specific impact can be complicated. It can be very complex to understand the effects of a single funder, one-time grant, or specific intervention within a large ecosystem of funders, other actors, and the evolving structures and contexts maintaining the issue in the first place. With so many variables, it is hard to target and understand the particular elements that are creating outcomes within a large system.
There is an important, growing trend towards equitable evaluation that seeks to reframe the sector's standard practices around evaluation and further advance equity. It is important for funders to think critically about how they show up in this work with grantees and community members, and to reconsider some of their default practices. The Equitable Evaluation Initiative built an Equitable Evaluation Framework to help practitioners understand and reorient to a commitment to equity in their evaluation practices and broader thinking.
Some Questions Funders Should Ask
How are you co-designing and sharing power with those most affected?
How will you engage stakeholders to assess how well your work is advancing equity goals
Do you data sources and inputs incorporate a diversity of perspectives, especially those most proximate to the issues?
Are your approaches, tools, and language culturally competent and responsive?
Does your evaluation address systemic, institutional and policy changes needed to advance equity?
Do your tools and approaches take into account and invest in the capacity of grantee partners?
Are evaluations used to inform and improve the equity-focused work of grantee partners?
Assessment, measurement, and evaluation are complex concepts—they hold particular challenges and require consistent learning and adaption for both grantees and funders. But the pursuit of understanding impact is worthwhile, and funders and grantee partners alike can learn important feedback and direction from their evaluations.
To learn more, the recording and transcript of "Impact, Measurement, and Evaluation" are available exclusively to NCFP Friends of the Family and Partner Subscribers.
Jen Crino is a Program Manager at NCFP