Moving Strategy to Action: Meet NCFP's New CIO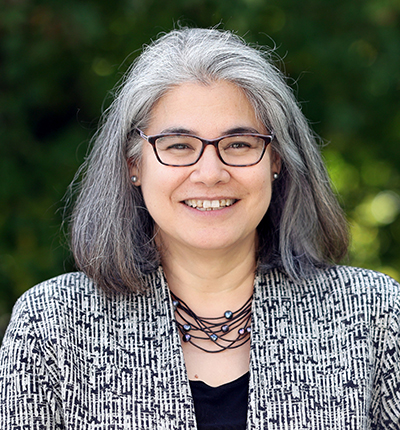 We are thrilled to welcome Miki Akimoto to the National Center for Family Philanthropy (NCFP) team as our inaugural chief impact officer. In this new role, Miki will partner with our President and CEO, Nick Tedesco, to implement an ambitious strategic plan: aligning and integrating relationship management, revenue, and program strategies, enhancing sector partnerships, and ensuring a strong measurement and evaluation plan. 
Miki has a long professional history in the philanthropic sector and approaches this work with a deep commitment to equity. She has a breadth of experience that includes grants management, program strategy, and board governance. Miki is a co-founder of the Saffron Circle, the first Asian Giving Circle in Massachusetts, and serves on a number of nonprofit boards. Her community engagement and volunteerism, combined with her wide-ranging professional skills, give her a multifaceted view of this sector and make her a particularly agile leader. She credits NCFP's new strategic direction with drawing her interest in the role, noting that the focus on grounding philanthropic work in equity and justice is a bold and necessary step for the sector. 
"NCFP has long been a leader in the field of family philanthropy, but the demands of these complex times mean we cannot be complacent, just as philanthropy cannot be complacent," Miki said. "I am inspired by the bold vision of the strategy and the opportunity we have to leverage our great team, technology, and new learning modalities to help our community achieve even greater impact."
As the chief impact officer, Miki is building the bridge between current programs and services and NCFP's future vision. She will ensure the values and offerings of NCFP evolve to better support current and emerging leaders in  family philanthropy. "Just as the sector is more intentionally embedding community, Miki's role is a recognition of the importance of centering community and really listening," Nick said about the new position. "We're serving complex communities and know that we need to have a more integrated strategy internally to help the donor families we partner with be more effective. This role is a critical part of our new strategy and our commitment to equipping families with community, resources, and support."
Please join us in welcoming Miki to the NCFP team!