The Critical Need to Invest in Women's Leadership: An opportunity to learn, take action, and generate match funding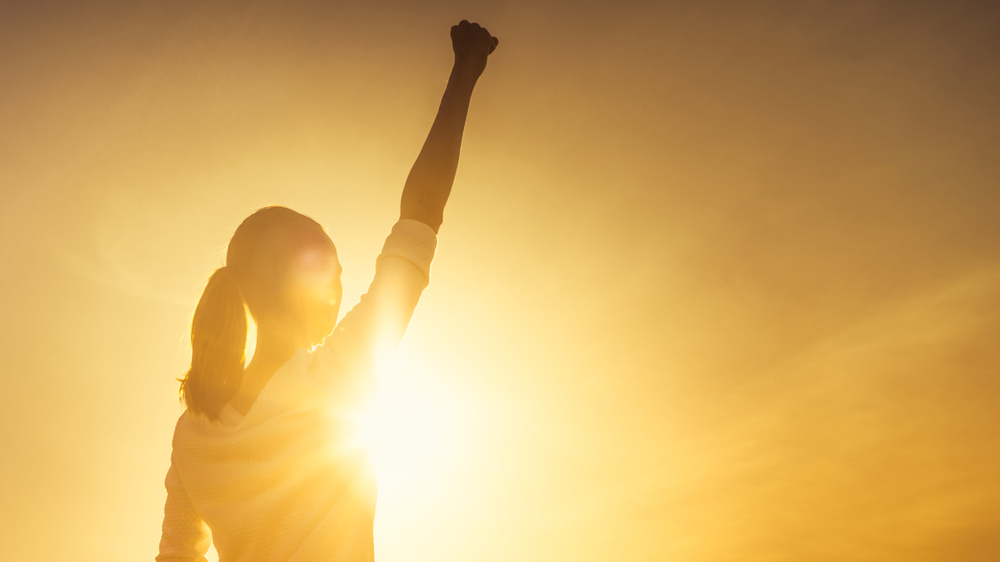 Over the course of my career in philanthropy and government, I've been fortunate to participate in many high-level meetings where key decisions have been made.  All too often, I was the only woman in these rooms—whether I was at the table or in a supporting role.
It's hard to believe that it's necessary to make the point that women need to be in equal roles at all decision-making tables, whether in their home, their work, or their government. But too many recent headlines remind us how that's not been the case, and how it's continuing to affect our lives.
Data has shown that women are more likely to be resilient, solution-oriented leaders, and whether they are leading startups, state legislatures, national governments, or on the frontlines of COVID-19 response, the impacts have been shown time and time again. When we invest in women, economies grow, and societies become stronger, safer, healthier, more educated, and inclusive.
Despite this, the path to gender parity in the US is much longer than many realize.
More than 50 years after pay discrimination became illegal in the US, the "average" woman still makes only 83 cents for every dollar men earn, and women of color experience even greater gaps. At this rate, we will not achieve pay equity until 2093. You, your children, your grandchildren, and your great-grandchildren will all live in a world where women make less than men.
The COVID pandemic had a devastating impact on women's employment. McKinsey reported that one in four women were considering leaving the workforce or "downshifting their careers." And losses for women impact everyone: as a 2020 report warned, "the risk of mothers leaving the labor force and reducing work hours in order to assume caretaking responsibilities amounts to $64.5 billion per year in lost wages and economic activity."
Despite 2018 being dubbed "the year of the woman" in the US when 103 women were elected to the House of Representatives, that milestone only brought women up to 24% of members of the House. Nationally, while women make up 51% of the population, they occupy less than 30% of elected positions.
Wage disparities, women leaving the workforce, incremental political progress—these issues can sound overwhelming. However, there are many terrific organizations working to close these gaps, who are making impressive progress despite small budgets.
Today, there is very limited philanthropic investment in women and girls' causes. In the US, only 1.6% of all philanthropic giving goes to these areas. For women of color, this number is even less, with only 0.5% of philanthropic funding reaching this vital group of changemakers.
Four years ago, Panorama created The Ascend Fund (Ascend) to support organizations dedicated to getting to gender parity in elected office.  While everyone I met was doing impressive work, they were all doing it on a shoestring, with the largest organizations averaging an annual budget of $1 million.
We know that when women run for office, they win, but the challenge is often convincing them to run.  Ascend funds a dozen national organizations to support women as they consider running for office.  We were thrilled that of the women who trained with our partners and ran for office in 2021, 68% won their general election—that's almost twice the national average for women candidates.
Electing women isn't just important for parity's sake, we also know that women govern differently. According to a study they are more likely to reach across the aisle to co-sponsor legislation. And they are more likely to introduce bills to support women and families.
Women's leadership intersects with every issue ranging from criminal justice to healthcare, climate change, democracy, and economic opportunity. However, a recent report by Shake the Table found that more than 50% of women's rights organizations have never received core or multi-year funding.
We know that these investments pay off, and that philanthropists can catalyze further change by ensuring women have power in whatever social change portfolio you fund, whether you focus on democracy, race, housing, or economic opportunity.
I believe strongly we should invest now in accelerating the pace of change toward increasing women's power in all sectors and so does the National Center for Family Philanthropy, which is why we are partnering to lead a cohort of donors committed to increasing women's power in all sectors.  I hope you will consider joining a new Learning and Action Cohort that the National Center for Family Philanthropy (NCFP) is hosting, in partnership with my organization, Panorama.
This Cohort will not only be a great place to learn, but participants will also have the opportunity to have eligible new investments in women's power matched.
More information and an application for the Women's Power and Influence Learning and Action Cohort is available here. 

More about the Women's Power Learning & Action Cohort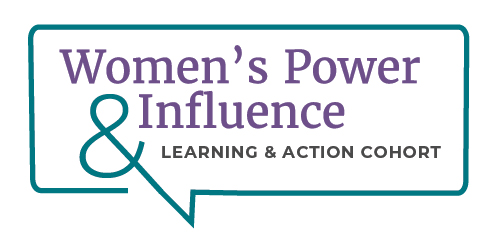 NCFP is pleased to partner with Panorama on our latest learning community: the Women's Power and Influence Learning and Action Cohort.  This community of practice will allow your organization or giving practice to delve expertly into the problem, opportunities, and strategies for accelerating gender equity.
This Cohort is designed for funders and donors who are interested in exploring or are committed to funding social justice issues (e.g., democracy, racial justice, economic justice, health, media/arts), advancing gender equity, and strengthening women's power and influence in the US.
A partner funder will match new investments in organizations working to strengthen women's power in the US. For this program, we define women as individuals who define themselves as such, regardless of gender expression or identity.
This Cohort will meet monthly from January to May 2023. You can learn more and apply to participate here.
Gabrielle Fitzgerald is the Founder and CEO of Panorama.
---
The views and opinions expressed in individual blog posts are those of the author(s) and do not necessarily reflect the official policy or position of the National Center for Family Philanthropy.