Join us for an enriching discussion on family legacy in philanthropy, moderated by the social impact advisory firm, Freedom Futures. In this thought-provoking one-hour conversation, we will hear from a philanthropic family committed to redistributing a significant portion of their wealth as a form of reparations to cement their family legacy in repair. They will share their motivations and approaches to philanthropy, offering valuable insights into their journey towards meaningful social impact through Freedom Future's A.L.L. Families legacy coaching model.
This event is an excellent opportunity for anyone passionate about philanthropy, wealth redistribution as a means of reparations, and the profound impact family legacy can have on philanthropic initiatives today. Whether you are a seasoned philanthropist, a member of a wealthy family, or simply eager to learn more about the possibilities of fusing legacy and philanthropy, please join us.
For this interactive meeting, we encourage attendees to join with webcams on. 
Featured Speakers
The Milliken Family
With roots in South Carolina, The Milliken family is working to redistribute their inherited resources to…
View Profile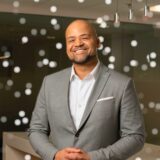 Will Cordery
Will Cordery (he/him) is the Founder + Principal at Freedom Futures – a philanthropic advisory firm moving money to…
View Profile