Community foundations are trusted, professional advisors to philanthropic families and a valuable source of local knowledge and insights. This webinar will focus on how community foundations work with family donors to clarify their values and motivations, shape their philanthropic strategy and identify their philanthropic objectives – in a way that supports the community and place-based efforts.
Please RSVP by July 20th to participate in this special community foundation peer conversation.
Guest registrations available
Members of NCFP's Community Foundations Family Philanthropy Network should register by logging in at the link below. We are pleased to invite those in the field at large to attend one Spark Session webinar as our guest, using our guest registration form.
About this series
This program is part of the Spark Session series under NCFP's Community Foundations Family Philanthropy Network. The series is designed for community foundations to exchange practical advice, tools, and tips from peers on aspects of their family philanthropy engagement. In one hour, this content-rich webinar feature peer case study examples and will allow attendees to delve deeper through an open facilitated dialogue.
Featured Speakers

Elizabeth Sullivan
Elizabeth Sullivan brings deep knowledge on national trends, strategy, and best practices in private philanthropy and…
View Profile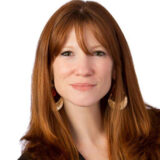 Jennie Zioncheck
Jennie Zioncheck, MFT is a Senior Director at 21/64 where she shares leadership responsibility for 21/64…
View Profile

Katie Donnelly
Katie Donnelly has been with the Seattle Foundation since 2012, supporting our family philanthropic advising work,…
View Profile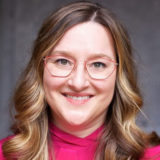 Kim Wright
Kim Wright is the founding Executive Director of the Stolte Family Foundation (SFF), an impact-driven philanthropy in…
View Profile