Donor-Advised Fund Impact Story: Continuing a Legacy, Connecting to Community
It was a death in the family that inspired Gary and Sue Schwartzman to think about donor-advised funds for the first time. "When my father in law S.J. Schwartzman passed away, my husband Gary became the prime signer on two donor-advised funds that his dad had held," says Sue Schwartzman, a youth and family philanthropy expert at Schwartzman Advising. "At that point, we didn't have our own fund, although we donated annually in a significant way too many organizations. When my father-in-law left these two funds in our charge, it connected us to his legacy. He wished for his generosity and family name to live on."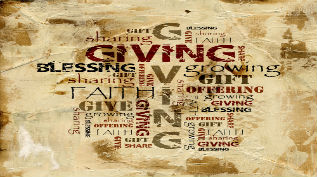 In managing the two funds, the couple saw how easy it was to give through a DAF. Soon after, they opened their own donor-advised fund through the Jewish Community Federation of San Francisco. "It's a convenient way to give to everything we care about," she says. "Everyone asks for money all the time. This simplifies it. I go into my fund, click, and am done. Once a year, I get statements with investment reports and everything we've given to," says Schwartzman.
In addition to the ease in giving, the Schwartzmans value their donor-advised funds because it connects them—and their two adult children—to a community. "Our kids are less engaged with Judaism now than when they were growing up. Starting our family fund at the Federation gives us, and our kids, a long-term connection to the Jewish community. It reflects our beliefs that it's our obligation to give," she says. "I also love that the check goes out from the Jewish community to all the causes we care about—some secular and some Jewish."
Once a year, the Schwartzmans sit down as a family to discuss their values, and based on those, decide where to give, looking at which organizations they have given to in the past, and what is going on in the world and their lives. "Our kids know there are funds for them to give away, and this is a family value. Only when we create a ritual around giving, or when something comes up for them in their lives, do they choose to give," says Schwartzman. For example, their son Aaron is a firefighter, and in the past, has given to organizations that support the families of fallen fire fighters.
The family appreciates that there is no deadline to make their giving decisions. "There is no urgency to rush any giving at the end of the year. We can take our time, and really think through where we want to make impact."
"My father-in-law would be proud of how thoughtful we've been in our giving. He cared about the Jewish community, and we do too. I think about him every time I go online to the donor-advised fund page—about how grateful I am he started us on this path."
– Sue Schwartzman, Donor Advisor
That said, the Schwartzmans aim to give five percent from the fund every year. "If something big comes up that we want to invest in, we will do more," she says. "These are philanthropic resources completely set aside, and it doesn't compete with my other financial obligations. Even if I have a lean year in my business or with home expenses, I'm still able to be philanthropic."
"Prior to the donor-advised fund, I thought of myself as a giver, but not a philanthropist. Gary and I are normal people—we have what we need, and we aren't of high net worth. Yet my father-in-law started us on a path of giving as if we were philanthropists, and in doing so, that's what we became. He contributed to our ability to give, and we've kept it going on our own. We now think strategically about how we're giving, and the legacy we want to leave."
---
---