What other data, trends, and analysis exist on the establishment and use of donor-advised funds in the U.S.?
Donor-advised funds are one of the fastest growing philanthropic vehicles. Here are the latest numbers, along with links to a variety of other data sources and analysis on the use and effectiveness of this important tool for giving.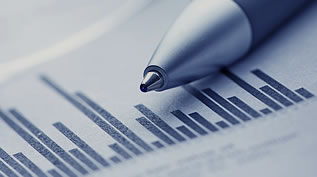 Key Statistics
In 2017, there were more than 728,000 individual DAFs in the U.S. holding an estimated $121 billion
There are more than 1,000 organizations nationally currently offering DAFs
Donors contributed more than $37 billion to DAFs and recommended grants of more than $23 billion to qualified non-profits—accounting for more than 3 percent of all charitable giving in the U.S.
---
Additional Data Sources
For additional data and trends on donor-advised funds, we recommend the following sources:
The Data on Donor-Advised Funds: New Insights You Need to Know. Indiana University Lilly Family School of Philanthropy and Giving USA Foundation: February, 2018.
2019 Donor-Advised Fund Report. National Philanthropic Trust, 2019.
Community Foundation Research and Training Institute
Steele, Ellen and Steuerle, C. Eugene. Discerning the True Policy Debate over Donor-Advised Funds. Urban Institute: October 2015.
Rooney, Patrick M. Have Donor-Advised Funds and Other Philanthropic Innovations Changed the flow of Giving in the United States? Nonprofit Quarterly: November 7, 2017.
New Requirements for Donor-Advised Funds. IRS, 2018.
---
Additional Reading on Donor-Advised Funds
Provided here are a selection of additional books, articles, explanation sheets, and blog posts on the use and effectiveness of donor-advised funds, including critiques and suggestions for ways to best make use of DAFs.
Bracing for a Downturn: Nonprofits, Charitable Deduction Worries, and How Foundations Can Help. Center for Effective Philanthropy: May 2018.
Callahan, David. The Price of Privacy: What's Wrong With the New Shadow Giving System. HistPhil: August 1, 2018.
Donor-Advised Funds Grow in Popularity as Tools for Impact Investing. Chronicle of Philanthropy: May 8, 2019.
Donor-Advised Funds Guide Sheet Explanation. IRS: July 31, 2008.
Donor-Advised Fund Timeline, National Impact of Community Foundation Donor-Advised Funds, and Community Foundation Locator. Council on Foundations.
Eisenberg, Richard. There's a Target on Non-profit's Booming Donor-Advised Funds. Forbes: August 2, 2018.
McLeod Grant, Heather and Wilkinson, Kate. The Giving Journey: Guiding New Donors to Actualized Philanthropy. Open Impact, 2018.
Nicolette, Grace and Buteau, Ellie. Donors: 5 Things Nonprofits Want You to Know. Center for Effective Philanthropy: June 2018.
Nopar, Ken. The Growth of "Side-Car" DAF Accounts. American Endowment Foundation, 2018.
Schamis, Martin S. Optimizing Tax Strategy & Charitable Giving with a Donor-Advised Fund. American Endowment Foundation: October 2018.
Takagi, Gene. Donor-Advised Funds: What You Should Know. Nonprofit Law Blog, Neo Law Group: August 18, 2016.
The Battle Over Donor-Advised Funds: Does the Field Need More Regulation? Nonprofit Quarterly: July 25, 2018.
---
Do you have a suggestion for another resource to include here? Let us know.
---
---