What services do sponsor organizations for donor-advised funds typically offer?
Donor-advised fund sponsor organizations offer a wide range of services to donors. These services vary among individual sponsor types and organizations. Always ask a sponsor organization upfront about their services, fees, and restrictions. Here are the services donors say they appreciate most: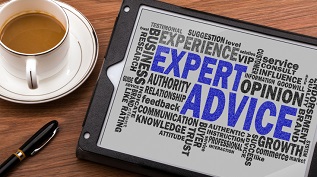 Personal attention.  In the era of technology and artificial intelligence, philanthropy remains a personal endeavor.  Having someone to talk to before making a philanthropic decision can make a world of difference.  S/he is often able to answer questions quickly, make connections to individuals and organizations, saving you a great deal of time. A philanthropic advisor or relationship manager serves as a philanthropic GPS, coach or guide. S/he is able to access a myriad of available resources.
Philanthropic planning. While some donors have a clear sense of the issues and organizations they want to support through their donor-advised funds, many do not. Some sponsors have staff in place who can serve as GPS for the donor or family's philanthropic journey. That journey begins with philanthropic planning—helping the donor family think about what matters most. Some sponsors may have staff trained to facilitate family meetings; manage group and family dynamics or provide options for sharing legacy through storytelling and oral histories. Sponsors, over time, can help donors develop a theory of change, mission or values statement, and develop a philanthropic plan. Along the lines of a strategic plan, the philanthropic plan can be used as a guide for the donor family. It is a living, breathing document that may also include a budget.
Education and Research.  Some sponsors are grantmaking institutions and have competitive grant cycles during the year to which local nonprofits may apply. Trained, professional staff – often called program officers – thoroughly vet these organizations. Information on many nonprofits is available to donors – either online or from staff.  Some sponsors invite nonprofits to develop profiles or portraits which include program, budget, governance, impact information as well as current needs. This information is sometimes available online via a donor portal, in a searchable database. Further, some sponsors offer access to national databases of nonprofits. Many sponsors may host educational briefings, conduct tours, or webinars to educate donors on critical issues affecting their community as well as increase their knowledge on philanthropy. Sponsors may often have access to speakers or information on cutting edge issues not ordinarily available to individual philanthropists.
Grants management. Sponsor organizations typically manage the grants process from A to Z—running a proposal process if applicable; conducting due diligence on potential grantees; awarding and tracking grants; monitoring grants through reports if applicable; and providing donors with monthly, quarterly, or annual financial statements on grants activity and fund financial information. Some will even work with donors to evaluate the fund's effectiveness over time, if requested.
Finance and investment advice. Sponsor organizations vary widely in the number of ways in which donor advised funds may be invested. In addition to a pooled investment fund, donors may have several choices regarding the fund's investment. Some sponsors only offer pools of funds that donors can select, while others allow their donors' financial advisors to manage the assets in their accounts at various levels beginning at $10,000 or $100,000 or $1,000,000 (or some other defined tier). Some sponsors permit donors to use their donor-advised funds to make specific impact investments.
Easy online access. Donors may want to access their fund 24/7. Most sponsor organizations offer easy and convenient online platforms where donors can recommend grantee organizations and track their grants. Online platforms usually include fund balance and grantmaking history. Some sponsors provide donors with the opportunity to make online contributions to their fund. Some sponsors have vast local nonprofit information available online, include specific funding opportunities. Sponsors may prepare online issue briefs and share local nonprofit profiles, including information about organizations the sponsor has vetted for its own competitive grantmaking process.
Grantmaking expertise. Professional staff is available to assist donors identify community needs, opportunities, and potential grantees. This may include consultation and even in-depth analysis if donors request it on areas, issues, and strategies for effective grantmaking from the fund. Sponsors may be able to help donors think about both the types of organizations to support, as well as the types of grants to make. Donors may be offered the ability to recommend grants for general operating support, project specific support, to capital campaigns, scholarships and to endowments. Some sponsor organization staff can even set up site visits and accompany donors as they meet with grantees. Community foundations, in particular, have deep knowledge of the community where they are located, and can share valuable information and ideas on effective and highly performing organizations (something donors may not have access to otherwise).
Networking and leadership opportunities. Some sponsor organizations encourage donors to partner with other donor advisors, those with different kinds of funds, and even with private foundations. They hold events where donors can network and learn from one another, and encourage donors to take a leadership role in the community—sharing their work, and inspiring other potential donors to give. Some sponsors have created funder collaboratives, focusing on particular issues, enabling groups of donors to contribute from their donor-advised funds. Many sponsors host one or more giving circles allowing donors to pool resources while learning about and supporting the needs of nonprofits in their communities.
Co-investment opportunities. Some sponsors will take a deep dive into particular issues and will make significant investments. They will invite donors to join them on the learning journey and provide opportunities for donors to co-invest in organizations selected by the sponsor. They may invite donors to support organizations that they plan to support in their competitive grants process.  Donors may be invited to participate in grantmaking committees, giving them the opportunity to read and evaluate proposals, and visit nonprofit organizations.
Legacy and succession. Some sponsors have staff who will, over time, become trusted advisors to donors. Staff might help the donor and family think about the legacy they wish to leave, discuss the donor's personal values and the family's shared values, identify family members who will become successor advisors, and/or develop legacy statements or letters of intent for donors seeking to "protect" or clarify their values and legacy. They may also facilitate family conversations, and help donors establish specific planned gifts.
Impact investing. Increasingly, DAF sponsors are providing donors with the opportunity to do more than grantmaking with their funds.  Impact Investing is another strategy for donor-advised funds. Donors can have an immediate social impact while generating financial returns. In several community foundations, donors contribute funds from their donor-advised funds to establish funds which make loans to the regions' nonprofits and mission-oriented for-profit companies. To learn more, see Cornerstone Capital's report, Mobilizing Donor Advised Funds for Impact Investing or the recent SSIR article, How to Use Donor-Advised Funds to Make Impact Investments.
---
Impact Investing Through DAFs: The Oregon Impact Fund and the Venture Impact Program
In 2017, The Oregon Community Foundation (OCF) launched the Oregon Impact Fund. The Fund consists of $10 million in loans from donors, which will be guaranteed and matched by the OCF endowment to form a $20 million fund.  The Fund will make $500,000 to $2 million investments in 10 to 15 organizations and will deploy the capital within three years.  The Fund will invest in nonprofits and mission-oriented for-profit companies addressing problems such as access to affordable housing, health care and jobs.
Donors who lend capital to the Fund will receive a 1-percent annual interest rate with an option to renew after three years.  The endowment guarantees each donor's investment and allows donors to withdraw funds after three years.
Other sponsors are partnering with market leaders in impact investing to give donors the opportunity to support mission-driven companies through their donor advised funds.  Marin Community Foundation (MCF) established the The Venture Impact Program which enables impact investing through grantmaking. Available to donors with funds of $500,000 and greater, donors can support for-profit businesses doing social or environmental good.  MCF partnered with ImpactAssets so that donors can make custom investments while generating a financial return.
---
Donor Voices: Changing Sponsor Organizations for More Support
Nicola Johnston and her husband Mark recently transferred their donor-advised fund from a national provider to benefit from the local knowledge and service of their community foundation.
At the advice of their financial planner, they initially opened the DAF through a well-known commercial gift fund. "We had done some giving on our own directly, and two years ago, we realized if we were going to do charitable giving at a certain level, it would be more tax advantageous to do it through a donor-advised fund. We had most of our funds in commercial fund accounts, so it seemed easy to start the DAF there."
As the fund grew, the couple realized they wanted to engage more deeply in giving. "We don't have any children, and after talking it over, we've decided we want to give our money away now, while we are alive, rather than waiting until after we are gone."
To do so, the couple realized they would need more support. They transferred their fund over to the Arizona Community Foundation (ACF), where they receive support and advice. With the help of ACF, they are now able to more easily connect with local organizations that match their interests in science and education. While the fund is held by the community foundation, their financial planner manages the fund's investments.
"The DAF at the commercial gift fund was a fine vehicle and easy to use, but there was no personal connection in any way. It felt institutional: I simply checked a box on an online screen," says Johnston. "We like working with the community foundation in that it's much more customized to the kind of giving we want to do. It costs more in fees, however there are more costs involved, as community foundation staff work behind the scenes."
It's also a matter of impact, she says. "We like to be as informed as possible as to exactly what the program is and if they are achieving the goals they said they set out for themselves. We can trust that the community foundation fully vets the organizations they bring to us, and we know they are going to achieve."
---