What questions should donors ask potential sponsor organizations when considering setting up a donor-advised fund?
Before opening a DAF, donors need to be clear on the services, fees, and restrictions of a fund, as they vary widely among sponsor organizations. Here is a set of questions to help guide this essential conversation: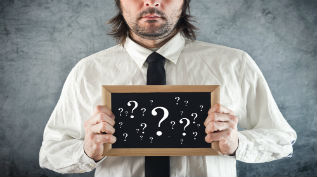 Start-Up and Administrative
What type(s) of donor-advised funds are available? Do you have written descriptions of each?
What is the minimum amount required to establish a donor-advised fund?
Is there a minimum amount at which I must must maintain the fund?
What types of assets can I donate beyond cash or stocks? Are there fees or restrictions for donating those assets? Do you have written guidelines for this?
What type of online and mobile access do I have for monitoring gifts, grants, and investments? Can family members access the account?
Can other people donate to my fund? If so, how?
What happens if I want to close my donor-advised fund?
What happens to the assets if the fund reverts to the sponsor organization?
Investing
What are the investment and administrative fees for this fund?
What are my investment options?
Can I keep my existing investment manager? What fees and conditions are involved?
If we want to align our investments with our values, what options do you have for Socially Responsible Investing or Environmental Social Governance (ESG)-screened investments (i.e., a set of standards that socially conscious investors use to screen potential investments)?
What support do you offer for Program-Related Investments—loans, equity, other forms of debt?
What support or expertise do you offer in the area of Impact Investments?
Basic Grantmaking
What information and support do you offer regarding issues and nonprofits?
What information is available to me as a donor?
What levels of due diligence you you perform on nonprofits you recommend for funding?Is there a required distribution from the fund each year?
What is the minimum grant amount that can be recommended?
Are there limits on the types of grants I can recommend (geography, purposes, grant type, etc.)?
Is there a mandatory percentage of annual grants that must go to the sponsor organization to support its mission?
How do you handle international grantmaking? What about organizations that don't have a charitable status in the U.S.?
Do you allow scholarships, and what are the restrictions if so?
How long does it take to get grant checks to non-profits once I recommend a grant?
Family Involvement
Are there limits on the number or age of fund holders?
Are there limits as to the number or type of successor advisors?
What happens if I, the fund holder, die or become incapacitated?
Can I establish funds for members of my family?
Can I give family members access to my fund for grant making?
How can I use my fund to leave a legacy?
What are your rules around succession?
What educational tools or programs do you have to help my family learn about generosity and philanthropy, or specific issues in the community? Do these cost extra?
How might you support my family in developing a shared values, vision, mission, and/or legacy statement?
How might you support family meetings, virtual or in-person?
How might you support us to better understand issues, geographies, or grantmaking strategies?
Am I able to add a rider to the fund, if I choose, to extend it beyond first and second generation?
Philanthropic Services
Beyond checking for tax-deductible status, what help do you provide to ensure grantees are legitimate and high performing organizations?
What reporting can we obtain from grantees? What if we want more in-depth reporting or analysis?
What support could you provide if we want to customize a gift agreement (for example, for naming rights to a building or to restrict the purpose of an endowment)?
What is the best way to communicate with your staff? Can I meet with someone in person if I need advice or have questions?
How can I meet other donors in your network?
In what ways do you encourage donors to elevate their leadership?
---