Donor-Advised Fund Impact Story: Sharing Values with the Next Generation
For the Bradbury family, a donor-advised fund has allowed the family to become deeply involved in philanthropy together. David Bradbury and his wife Nancy established a donor-advised fund at Fidelity, and they invited their two grown sons and their families to make annual recommended grants.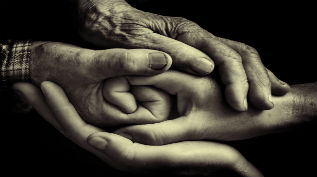 The Bradburys' sons and their families recommend grants from their donor-advised fund to "Operation Smile," which provides dental reconstructive surgery and related health care to poverty-stricken children and young adults in developing countries and the United States. They also support the Vermont Food Bank and charitable organizations that protect battered women.
"It's been very rewarding to see our children and our grandchildren become involved in this process," says Bradbury, who has devoted more time and money to charitable endeavors since selling his business a few years ago. "We're thankful that we're in a position to help. We're also very thankful that we have sons and daughters-in-law who have the same values and want to do the same types of things."
---
---