Generations of Giving: Chapter 5 – The Family-Governed, Staff-Managed Foundation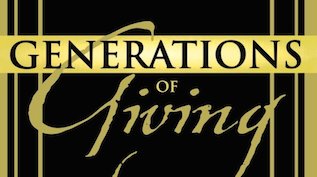 Chapter 5 – The Family-Governed, Staff-Managed Foundation
Chapter 5 of Generations of Giving: Leadership and Continuity in Family Foundations, the landmark 2006 study by a team of researchers led by Kelin Gersick and co-published by the National Center for Family Philanthropy. This Chapter introduces the concept of "The Family-Governed, Staff-Managed Foundation" and looks at the characteristics and challenges of achieving this model. The Chapter concludes with a look at one of the core dilemmas in family enterprise: family governance vs. family management.
Order a hardcover or paperback copy of Generations of Giving here.
Review the complete collection of chapters from Generations of Giving here.