Mission and Values (Tarsadia Foundation)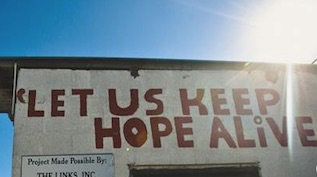 Mission
The Tarsadia Foundation supports non-profit organizations with programs and projects that provide educational opportunities for the underserved, support health and well-being of the community, and help to employ the employable through economic empowerment.
Values
Thrive: Programs, services and institutions can profoundly impact and improve people's lives and prosper, as long as all involved are fully engaged.
Aspire: We believe in ambition and the desire to succeed.
Responsible: Our family entrusts each member to act in a responsible manner in all that we do.
Sustainability: We seek programs that show potential for and have developed long-term plans to sustain and expand in becoming self-sufficient.
Accessible: Be OPEN to new ideas and divergent views.
Dignity: We believe every person deserves dignity, respect and an opportunity to participate.
Integrity: Tarsadia Foundation is committed to working with nonprofit agencies and community leaders on projects that engage and empower under-served communities that operate with integrity, mutuality and transparency.
Accountability: All projects and programs supported by the Tarsadia Foundation must provide ongoing progress reports and final evaluation documenting the people served and funds allocated.