Documenting your motivations, values and principles, and priorities is a terrific way to clarify your giving. You'll use that documentation to review opportunities to give and get involved that come your way and to dream of opportunities you want to proactively pursue. As you give and volunteer over time, you'll learn new ways to express the ideas or even refine or re-write some.
As you put your motivations, values, and priorities to work, you may find the need for further clarification. The need may come as you involve more family members, as you start receiving more requests to give, or both. Defining your preferred giving style and creating a purpose statement increase that clarity and increase both the personal reward and impact of your giving.
NOTE: If you haven't already done so, consider starting your exploration of purpose and motivations by reviewing the Philanthropic Purpose Primer and other featured tools in NCFP's Family Giving Lifecycle primer series.
Start Here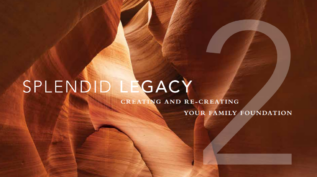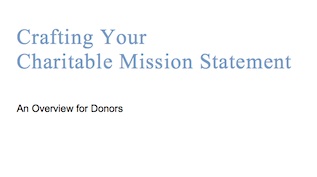 Crafting Your Charitable Mission Statement: A Guide for Donors
Report
When donors start along their philanthropic journeys, one question that often arises is whether it is important to craft a mission statement; and if so, how best to do so. As with any journey, knowing your destination – or in this case, articulating your goals for your philanthropy by crafting…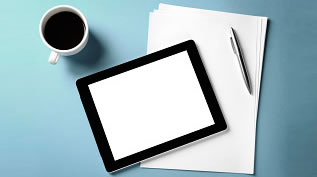 Where Do We Go Fom Here: Crafting a Family Mission Statement
Article
`Would you tell me, please, which way I ought to go from here?' [asked Alice]. `That depends a good deal on where you want to get to,' [said the Cat]. `I don't much care where,' [said Alice]. `Then it doesn't matter which way you go.' [said the Cat]. — Lewis…
Perspectives: Internal vs. External Missions
May 14, 2015
Balancing Internal Vs. External Missions in Family Philanthropy
What is your family's dream for philanthropy? Are you primarily interested in achieving a particular grantmaking mission? Or are you interested in creating an opportunity for family members to come together and strengthen family ties through philanthropy and service to others? For many philanthropic families, the answer to this question…
Aligning Your External Mission with Your Family's Values
Article
In our day-to-day work in family philanthropy, we often worry about 'what' we do and don't often pause to consider the 'why.' Perhaps we should also spend some concerted time thinking about the why — asking questions like, "Why is our family involved in philanthropy? What impact do we hope…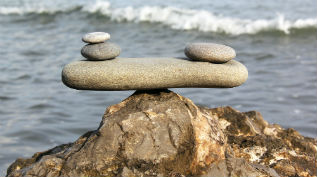 Activities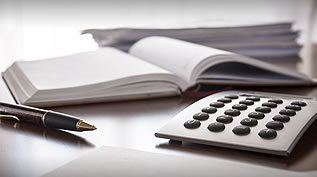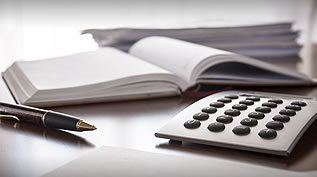 From the Start: Questions for Donors and Family Members
Tool
Donors often seek effective ways to involve other family members from the start. Heirs, meanwhile, look for ways to appropriately honor the legacy of the donor(s). There are many questions and issues likely to be considered by both the donor and future generations. (Source: Living the Legacy: The Values of…