Giving to Nepal Earthquake Response? Take Three Long Breaths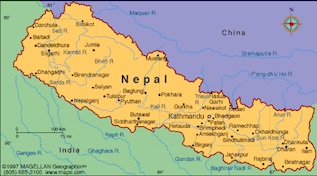 Editor's Note: This column by NCFP Friend Karen Keating Ansara was originally published on the New England International Donors website and is reprinted here with permission. View the original version of the article here, or learn more about the US-Nepal Fund at the Boston Foundation.
With today's news of the horrific Nepal earthquake I am driven to take immediate action — to make an on-line donation or wire money to friends of friends in the dust-choked streets of Kathmandu and green pinnacles of rural Nepal.  I am consumed with the grief of my many Nepali friends who are like family to me.
But my experience of the Haiti earthquake response via the Haiti Fund at the Boston Foundation has taught me one paramount lesson:  TAKE A BREATH.  Unless I am physically on the scene, I imagine my Nepali friends with their contemplative souls would agree.
Take a breath and assess. What are Nepali organizations and the Nepali government asking for?  How will my gift to an international organization ultimately help Nepali citizens themselves coordinate the disaster response and reconstruction?  What NGOS have a reputation for respecting local wisdom and strengthening public systems?
Take a second breath.  Should my support save lives or help rebuild the shattered society?  Where is my knowledge base as a donor — in global health, social protection, livelihoods, infrastructure? How can I acquire enough cultural competence to respectfully apply what I already know in a new context?
Take a third breath. How can I maximize the impact of my gift? Should I boldly publicize it to inspire others? Offer a match to catalyze giving towards one organization? Join a pooled fund that taps the wisdom of experts and fosters donor collaboration and funding that can flex as the situation changes?
As an activist philanthropist, my vice is impatience.  My gut reaction is action.  My wiser response would be mindful philanthropy:  to breath, to be fully present to all that is unfolding, and tomorrow… to humbly make another offering to ease the suffering of humanity.