Fueling a Revolution on International Change: Individual and Family Philanthropists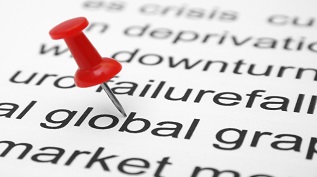 All funders, big and small, are interested in the impact of their investments. This can be particularly tricky in the realm of international philanthropy where investments are made within diverse cultural contexts. Smaller funders don't have the ability to wield the influence of a Gates Foundation, or a Ford Foundation so, they wonder, what kind of impact does a small investment have?
All the power in the world.
Individual philanthropists–especially smaller family foundations–are relatively new actors in the field of international development. Since the end of World War II, the United Nations, the World Bank, national governments, and large philanthropic foundations have actively sought to address global poverty and the related challenges of education and health. But it was not until around the year 2000 that significant philanthropists, like Bill and Melinda Gates, emerged in the battle to end global poverty. Their involvement increased the use of science and data-driven evaluation strategies at a time when the global community was, once again, adopting common goals for progress. The combination made it easier to show that positive change was underway, opening the door for more collaboration with national governments and additional investment. 
The involvement of individuals (through donor-advised funds) and family foundations has only increased in recent years. Between 1998 and 2015, internationally-focused U.S. giving more than doubled from $6.7 billion to nearly $16 billion. Organizations like Fidelity Charitable and Goldman Sachs, as well as community foundations like the Seattle Community Foundation and the Boston Foundation, have witnessed a tremendous burst of international giving by their clients since 2005. While they may be less high-profile in their contributions than the Gates Foundation, individual and family philanthropic actors mirror and complement those organizations' goals and actions.
The individual's role in supporting international development efforts is hugely important for two reasons. First, there is strength in numbers. Pooled or collaborative investments (even smaller donations of $5,000) can significantly empower leaders and communities to introduce previously unimagined changes. With larger foundations having shown that change is possible, there are now many smaller (some rapidly growing) organizations in Africa and Asia whose budgets are primarily supported by individual contributions from abroad. Second, these investments are often more nimble and flexible. Donors that give internationally are more willing to take risks, providing seed funds to enable experimentation for new but often much needed and important initiatives in Africa, Asia, and Latin America. Grantees are often community players – women or local leaders – who have taken it upon themselves to tackle long standing challenges or missing resources affecting their families and neighbors.
One example of a smaller project that has grown significantly is Last Mile Health, a public health organization led by Liberian civil war survivors and U.S. health workers that seeks to address critical issues in remote areas. Last Mile Health began with only $6,000 in seed money in 2007. Their model – strengthened along an incredible ten year journey – is now being scaled into six other countries facing similar daunting health care challenges. Many other organizations that emerged out of happenstance and necessity now serve vital infrastructural needs. But as is evident in the current debate around design thinking and systems approaches, these efforts are only sustainable when they can be woven into a society's government managed infrastructural tapestry.
It is critical that individuals and families interested in international giving understand that they too can make a difference. However, they must understand the societies that they invest in, learn from what others have tried, and seek to collaborate and coordinate with other funders so they can best leverage their investments. A 2017 report by the Hewlett Foundation found that the most effective way for foundations and philanthropists to learn is through their peers. We would argue that education, support, and networking between international donors of all types and sizes is more essential than ever.
New England International Donors (NEID), incubated by The Philanthropic Initiative (TPI), along with TPI's Center for Global Philanthropy are hosting the 2018 Innovations in International Philanthropy Symposium in September for precisely this reason. Funders of every size will come together to listen, learn from each other, and discuss key trends from both the giving and the grantee ends of the spectrum. The full line up of speakers and workshop themes can be found on the event website.
If you are an individual or family philanthropist who seeks to change the world, consider joining a new community of active donors contributing to and fueling significant change worldwide.