Ginny's Governance Checklist Part 4: Ensuring Board Vitality: Communications, Committees, and Renewal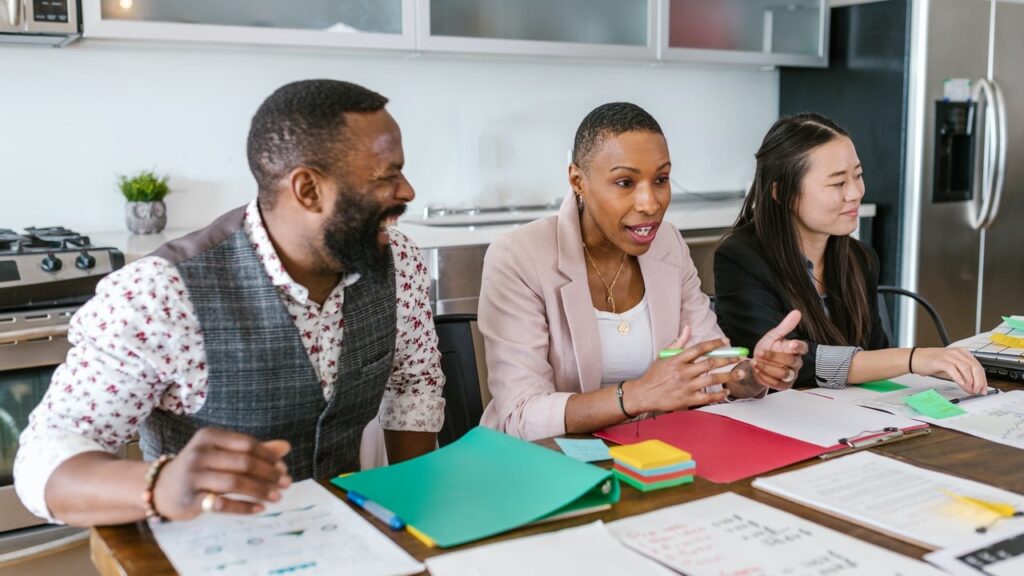 The Governance Checklist blog series is a practical guide to building and maintaining the best possible family foundation board. Framed around a series of questions, the Checklist can inform and help shape a discussion or series of discussions about the founding of a new board. It can also serve as a useful tool for a healthy, and well-advised, reconsideration of your board's development and effectiveness.
The first installment focused on the principles that will inspire and guide your governance policies, practices, and behavior. These principles articulate critical issues of attitude and approach to governance service and provide invaluable context for all board work. The second installment covered the questions to ask about the work to be done by the board. Fully understanding the work to be done is prelude to articulating the expectations of both the full board and individual board members. Combined, these form the basis for your Board Member Job Description. Installment three took on the elements of composing your board: board size; who might be eligible for consideration; the nominating process; and terms and rotation.
With your board leaders at the table, the final set of Checklist questions are designed to ensure your board functions well and is vital in the near and long-term.
Board Assessment
Foundation boards are often eager to embrace assessment strategies for grantee performance and even for the effectiveness of their program goals and grants. Less frequently do they consider the effectiveness of their own performance. Yet it is just that kind of examination that enables boards to understand and reinforce what is working and assess what might be done better.
There are many ways a board can assess performance. Some boards steer clear of evaluation because they assume it has to be complicated and expensive. And, while there are evaluation tools that are quite comprehensive and, therefore, pricy, for some family foundations those tools may be just the investment in good grantmaking they are looking for. Others may choose to go it alone and NCFP offers a self-assessment tool designed especially for family foundations: the Pursuit of Excellence assessment process. For still others, it may be a matter of asking yourselves what you want to accomplish in the coming year and then having a conversation at yearend about how well you did. Where you land in terms of process may be a matter of what you want to learn and how much of an investment of time and resources you feel ready to make. Finding that out begins with the next set of questions on the Checklist:
How will board performance be reviewed?
How will the board expectations (detailed in Part 2 of the Checklist) be considered and enforced?
How will the functioning of the board as a whole be assessed?
What do we want to learn and which assessment strategy will help us learn it?
How can/will we use the resulting information to reinforce effective practices and make needed changes?
Board Renewal
Setting aside time for reflection will not only help assess performance. Dedicating precious time also ensures you have the chance to think about opportunities and challenges that might not surface in the day-to-day demands of the board work agenda. Family foundation board service—while inspiring and rewarding—is demanding. Your board—and board members—will benefit from critical reflection, renewal, and growth.
What kinds of ongoing board development will be offered, even required?
How will new board members be oriented to the spirit and responsibilities of service?
Which educational opportunities will help you stay current in the issues related to philanthropy and your program priorities: site visits; guest speakers; advisory groups; readings and commissioned papers; etc.?
How might peer networks, conferences, webinars, and other opportunities in philanthropy and your fields of interest provide learning and enrichment?
How might periodic board retreats help build skills and capacity, inspire, reinvigorate, and offer much-needed time away from ongoing business?
Committees and Other Advisory Groups
Committees are an important part of your foundation's governance structure. In the best scenarios, committees offer boards special expertise and more detailed attention to a variety of foundation matters than they might get otherwise. Critical to their usefulness is clarity about their charter/mission, how they will relate to/advise the board, who serves, and how/how often they will meet and communicate.
Most foundations have typical standing committees: executive; investments; finance and audit; and governance. Others add compensation and a variety of program committees. In addition to board members, and depending on the committee, foundations often include experts, former and prospective board members, family members, and representatives of the communities they serve.
Which board committees will organize and guide the work of the board?
What is the specific charge to each committee? (Note: committees can get unwieldy when there is no clear understanding of their mission/purview.)
How will committees relate to the board? Who/when do they advise and who and when (if ever) do they decide?
Who is eligible for committees?
How will committee leadership be identified?
How often will committees meet and how will they meet (in person, virtual, etc.)?
How might Advisory Committees lend expertise and experience to enhance the board's work without adding to the board size/scope of work?
Will there be terms and rotation for committee members?
How will other needed expertise be accessed: legal; financial; program; other?
Decision Making
Early in the foundation's development, decision making can be pretty simple. Frequently, board members defer to the founder. Often the board is so small that consensus and give and take become the norm. At some point, and usually the earlier the better, a process for making tough decisions must be worked out.
How will board decisions be made (consensus, voting, other)?
What is the role of the board chair in leading meetings, voting, and advancing good process?
How will conflicts of interest be handled? (Note: conflicts of interest are not necessarily negative. In foundations, it is often the case that board members serve on nonprofit boards or have ties to other organizations and businesses that cross paths with the foundation.)
How will strong disagreement be managed?
Communications
While board meetings are the most significant venue for members to communicate, there are many more opportunities for communications between and among board members, the board chair, the chief staff person, other board officers, committees, other staff and foundation stakeholders, and the public. Having a strong system of information sharing can significantly increase the effectiveness of the board.
What is the most effective schedule for board meetings?
How will meeting agendas be developed?
How will the board be engaged between meetings?
Will family and other stakeholders not serving on the board be informed about foundation activities? If so, how?
Which communications strategies will be used to advance your priorities as well as public understanding of your philanthropy? (Website, social media, press releases, etc.)
Who is the spokesperson for the foundation: the board chair; the chief staff person; the communications staff person; other?
Special Considerations
From time to time, foundations will offer special privileges to board members. These include the opportunity to recommend discretionary grants, have the expenses of participation reimbursed and, rarely and more controversially, be paid a fee. Thoughts about these privileges should draw extensively from the statement of Governance Principles (detailed in Part 1 of this series). The same practices that serve one generation well may be disruptive in another.  Monitoring the intentions and results of these privileges can help ensure they stay productive. Questions to ask might include:
Are our policies and practices in sync with our governance principles?
How will appropriate expense reimbursement be managed?
Will policies for fees and expense reimbursement be the same for family and non-family members? (Note: some foundations offer special privileges like discretionary grants and expense reimbursement only to community board members in gratitude for their service.)
Will board members be offered discretionary grant privileges? If so, how will that practice be managed? How will it evolve over the generations? How will the full board review/approve the slate of discretionary grants?
Will the foundation offer matching grants to board members? To the next generation? To others?
Possible Action Steps:
Determine your practices for evaluating the board and board member performance.
Design a program for ongoing board development and renewal that may include retreats, conferences and webinars, and guest speakers/writers.
Review your committee structure to ensure you have the right committees doing the right work with the right people. Include both board standing committees and other advisory or ad hoc committees in your review.
Assess the effectiveness of your decision-making practices and your communications to ensure they are still serving you well and how they might serve you even better.
Determine whether there should be any special privileges attached to board service – for family and/or community board members. If you offer such opportunities, affirm the motivations for those privileges and confirm that the practice is still working as hoped.
Decide if you will go through the Checklist on your own or with the help of an experienced family foundation facilitator. Contact NCFP for referrals if needed.
Closing: Creating a Governance Checklist Action Plan
The full promise and potential of any one family foundation springs from the motivations, practices, and commitment of its board of directors. Attention to ensuring the highest possible standards of good governance enhances not only the workings of the board but the grantmaking, administration, community relationships, and reputation of the foundation. Experience has demonstrated that the earlier in the life of the foundation a governance review is accomplished, the easier it is to set and enforce policy. Optimally, this review is not a one-time activity. Periodic attention to revisiting and revitalizing your governance policies ensures your board remains equally vital. A few additional questions and considerations:
Outside Help and Facilitation:
This Checklist has been designed to guide you through a thorough and thoughtful conversation about your governance and offers practical guidance on what to include. Some families, especially those in the very early stages, will take this process on themselves and do it very well.
Other families want everyone to be heard (including the board chair, the founder, and other key members who might otherwise be charged with leading the discussion). For these families, a facilitator may offer a chance for everyone to be fully involved without the burden of impartially managing the process.
For some foundations, the number of board members and potential board members who did not share in the early creation of values and purpose has grown. Memories and perspectives may be different and an outside facilitator can find ways to navigate the differences to find the consensus.
There are experienced facilitators available with deep knowledge of family foundations and governance. A careful search process can ensure you get the one who will work best for your family's personality and circumstances.
Final Possible Action Steps:
Set expectations for what you might learn and gain from going through the Governance Checklist with your board. Be bold, be reasonable; imagine wildly, be practical. Whichever approach gets you excited (and moving!) to lay the best possible foundation for your board leadership, not just for the moment but for generations.
Determine whether you want to go it on your own or with help/facilitation. Whichever you choose, there are resources available to help you.
Get started!
"Families come to realize that deciding to allocate some of their wealth toward charity, picking priorities, and giving away money, is only just the beginning… if you want all the benefits, you need to allocate the time and attention and energy to governance – especially if you want this to last across the generations."

—The Power to Produce Wonders: The Value of Family in Philanthropy
Ginny Esposito is a Senior Fellow and Founding President at the National Center for Family Philanthropy