"Pretty Good Tools" for Collaboration, Strategy, and Partnership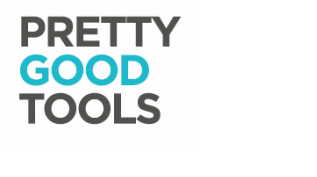 The Giving Practice is thrilled to share our first batch of Pretty Good Tools — an ongoing series of checklists, worksheets and other exercises based on our work with clients.
Why the name "Pretty Good Tools?" We recognize that tools are meant to be adapted; no single tool is perfect for all situations. Do you find it useful? Does it prompt an important conversation or help you examine an issue at greater depth? Does it give you an idea for another tool you can develop? Those are our measures of success. We think pretty good is, well, pretty good.
If you're a philanthropy practitioner — staff member or trustee — we hope you will find these tools useful, as our clients have. We work with foundations and philanthropy organizations of all types and sizes, and we hear common questions and dilemmas. Our consultants are developing Pretty Good Tools to help you with the more challenging aspects of your job.
As a learning organization, we are big believers in test-and-iterate. We use this approach in our consulting work and share these tools in that spirit. We're excited for you to give them a try and then give us feedback. We will incorporate your ideas as we make these tools better and create others.
Introducing our first three tools:
Collaboration Readiness: Does your organization have what it takes to be an effective collaborator? This Pretty Good Tool helps you assess and improve your collaborative mindset. After testing an early version of this at an Independent Sector conference session, we have been using this as a guide with several funder collaboratives.
Champion Checklist: How can you be an effective champion of your grantees and the causes you care about? This Pretty Good Tool helps you develop a preliminary strategy that uses ideas, inquiry, connections and stories for any effort to mobilize support. The Champion Checklist was developed with support from the Paul G. Allen Family Foundation. We've used it in a series of workshops with practitioners in foundations and nonprofit organizations.
Reality Checklist: What does your organization want from your strategy — and are you getting it? This Pretty Good Tool helps a group envision an optimal strategy and assess your emerging strategy as a reality check against that vision as you go. The Reality Checklist emerged from our strategy work with The Greater Tacoma Community Foundation. We've used this in several other strategy engagements with clients and have found it useful to help get groups on the same page and clarify their ideas about strategy.
We would love to hear what you think of these tools, your experience using them and any feedback you have on ways to improve them and other tools to create. Share your thoughts in the Comments section below or reach out to our team directly.
The Giving Practice is Philanthropy Northwest's national consulting team.
Audrey Haberman can be reached at ahaberman@philanthropynw.org; Lisa Galaites can be reach at lgalaites@philanthropynw.org.