Donor-Advised Fund Impact Story: Ending Poverty through Multiple Giving Vehicles
Anne Guerrant is a former pro tennis player, and a founder of the Women's Tennis Association with Billie Jean King and other women's rights pioneers. Today, she is a global philanthropist with both a family foundation and donor-advised fund dedicated to lifting women and their families out of poverty.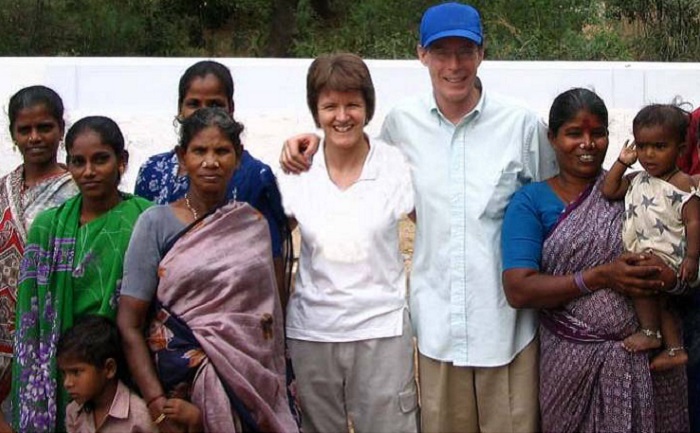 In her earlier days, when Guerrant was playing on pro tour, she traveled the world and saw the extreme poverty that existed. "One billion people in the world are living on less than a dollar a day," she says. She resolved to one day help those impoverished people, but did not know how—until she took a trip in 2005 to India with her husband. They visited a micro-lending program in a small village of mud huts and saw firsthand what small loans of $40–350 could do to transform a village. "We realized that micro lending is by far the best way to fight poverty."
Committed to philanthropy at home and abroad, the Guerrants started a donor-advised fund at the Arizona Community Foundation, where they initially gave locally. In 2006, the couple founded the Guerrant Foundation, in order to fundraise for micro lending and match donations up to 100,000 per year. Since then, the Foundation has raised and granted more than $2.6MM to help 40,000 of the world's poorest people start businesses.
"Some of our donations and payroll deductions must go through a public nonprofit, so having the donor-advised fund helps us receive different types of donations. About 20 percent of the funds we raise go through our donor-advised fund," says Anne Guerrant. The couple passes on 100 percent of all donations to well-vetted organizations including BRAC USA, Pro Mujer, and Opportunity International.
In addition to the functionality of the donor-advised fund, Guerrant appreciates the relationships they have made. "We've met a lot of people through the Arizona Community Foundation. There's a real networking aspect and an opportunity for leadership. They have been hugely supportive, and even let me use their space for events and meetings. In turn, I try to introduce other potential donors to the community foundation. It's a reciprocal relationship."
Guerrant's advice to donors? "Take advantage of the opportunities that a community foundation (or other sponsor organization) can offer you. For example, if you are interested in education or global philanthropy, but don't know how to proceed, there are people that will help you. You can learn from them so that your money makes the most impact," she says.
---
---