Announcing our 2022 Fundamentals of Family Philanthropy Webinar Series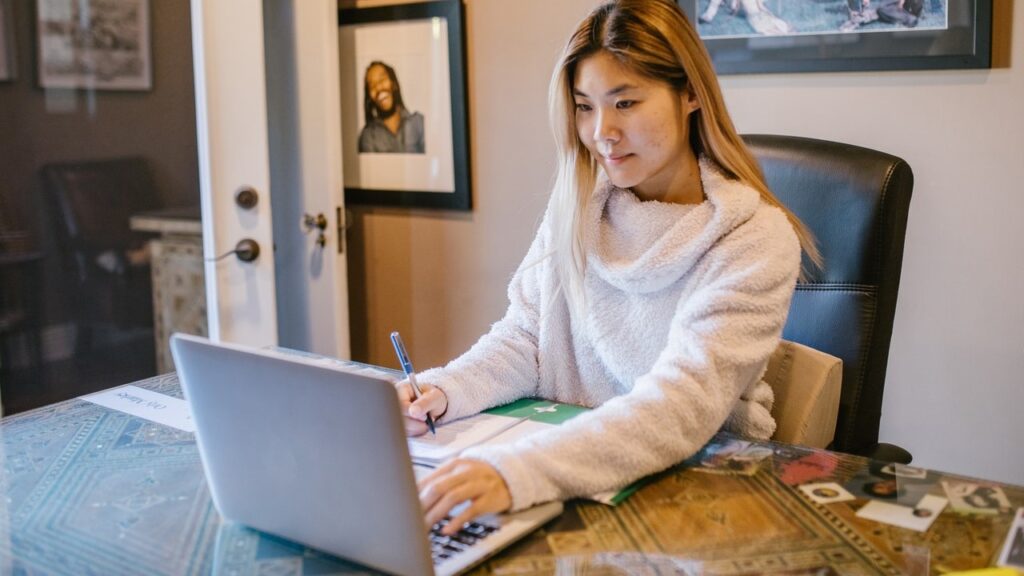 We're excited to announce our 2022 Fundamentals of Family Philanthropy webinar series with the NCFP community. The monthly webinar series provides guidance on the core tenets of effective family philanthropy—from motivations and values, to governance, grantmaking, and succession. The series equips giving families with the latest information on evergreen topics in NCFP's Family Giving Lifecycle through practical takeaways and diverse family stories that illustrate important practices.
Designed for seasoned practitioners and newcomers alike, the series is available to our Friends of the Family and Partner Subscriber organizations. Here are the topics and webinar dates for the upcoming year:
Reflecting on Your Origin Story: Understanding Wealth, Legacy, and Equity
January 13, 2022
A conversation on wealth, legacy, and equity is important to reflect upon in the pursuit of effective family philanthropy. Join us for a discussion on how families successfully examine their histories to move forward with a more equitable and just philanthropic effort in the future.
Complexities of the Collective: Balancing Individual and Family Interests
February 16, 2022
In this session, we explore how families navigate the tension between the collective legacy of the foundation and individual philanthropic interests, hearing from the experiences of peer family funders and researchers examining this issue in a study of family foundations.
Reducing the Administrative Burden through Fiscal Sponsorship
March 10, 2022
Administration is often a hurdle to scaling impact, but giving families can utilize different structures that are a good fit for their desired level of involvement and staffing. Join us for a discussion on when and how best to leverage fiscal sponsors as a solution to effective family philanthropy.
Governance Practices for Better Decision Making
April 14, 2022
Governance practices are evolving to include more diverse voices and perspectives. Join us for a conversation on how to create a community or expert advisory committee or add independent directors, including a discussion on how to ensure that these models are effective.
Designing Effective Board Meetings: Purpose, Outcomes, Process, and People
May 12, 2022
In this webinar, hear how to design meetings to engage family members in a learning journey about their giving and how to plan and facilitate enjoyable, useful meetings that consider the purpose, outcomes, process, and people involved.
Participatory Grantmaking
June 9, 2022
What is participatory grantmaking, and why are funders utilizing this method of community-led grantmaking? Learn how a growing number of family philanthropies are engaging community members in the decision-making process and what strategies have been successful.
Impact Investing: Aligning All Capital for Good
July 14, 2022
Join us to explore the fundamentals of impact investing, and learn more about the spectrum of strategies available for aligning your investments with your mission, as well as legal and administrative considerations.
Adopting Equitable Evaluation Practices
August 11, 2022
What is equitable evaluation, and what are the core components of this framework? Join us for a conversation on a growing movement to shift the paradigm of evaluation and assessment.
Staffing for Success
September 8, 2022
What are the skills and expertise required for staff members to be successful in family philanthropy? How can families prepare to hire the right talent and be thoughtful partners to their staff? Join us for a conversation on how to hire and prepare staff for success.
Organizational Change: Building a Successful Culture
October 13, 2022
Organizations are shifting practices and embracing new work environments. Join us for a conversation on how to address organizational change, rebuild culture, and integrate practices that best serve the organization as a whole.
Five Levers of Legacy
November 10, 2022
A new generation of leaders is redefining legacy to be formative, intentional, and continually refined. Join us for a conversation on the five levers of legacy and how to be more intentional about building and revisiting family legacy.
Making Space for Youth Leadership
December 8, 2022
Younger members of the next generation need opportunities to take leadership roles that help them learn new skills and gain experience. Join us for a conversation on how families engage youth and support their growth and development.
See our previous Fundamentals recordings and register for upcoming webinars. We hope you join us for another exciting year of programs!